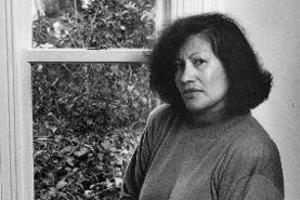 Merata Mita, one of the co-producers of the hit New Zealand film Boy, has died after collapsing outside an Auckland TV station today.
Maori TV spokeswoman Sonya Haggie said that at approximately 1.15pm today, Mita collapsed outside its Newmarket studios.
Efforts to resuscitate the filmmaker, who was born in 1942, were unsuccessful.
Staff at Maori TV have expressed their wishes to send condolences to Ms Mita's whanau.
Boy producer Ainsley Gardiner said the death of Ms Mita, who was a good friend, was a shock.
"I spoke to her this morning and she said she'd be late for a meeting. It's very unexpected. She's always been very youthful."
Ms Gardiner said she had admired Ms Mita since studying the admired Maori filmmaker at film school.
She said Ms Mita had been a mentor to her and producing partner Cliff Curtis, who run Whenua Films together.
"When we got to know her better, she quickly became a friend. It was a real privilege to be able to know her," said Ms Gardiner.
Ms Gardiner said Ms Mita was involved in Boy throughout the film-making process, initially advising Taika Waititi on the script.
Maori Affairs Minister Dr Pita Sharples said during her career, Ms Mita had broken "nearly every barrier known to Maori women".
"Her influence on New Zealand's identity has been profound, and her personality and experience will be sorely missed," said Dr Sharples.
Ms Mita, who received the New Zealand Order of Merit during the 2010 New Year's honours, appeared in Geoff Murphy's Utu as an actress but was better known as a producer and director.
She wrote and directed 1988's Mauri, a tale of a 1950s rural Maori community's struggle to cope with its loss of land and the big-city dreams of its young people.
She was also known for her documentary films, including 1983's Patu!, about the violent clashes between protesters and police during the 1981 Springboks tour.
- with NZ HERALD STAFF