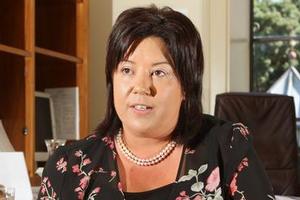 ACC's focus on getting beneficiaries back to work could become a model for those on long-term social welfare, invalid and sickness benefits, says Social Development Minister Paula Bennett.
Such a new direction would be costly, for example, by funding drug and alcohol rehabilitation and other treatments for social welfare beneficiaries, she said. And it could require a culture change to address.
Ms Bennett raised the issue in a speech to the National Party's northern regional conference at Waitangi at the weekend, echoing comments by Finance Minister Bill English in a pre-Budget interview with the Herald.
Ms Bennett told the Herald she had particular concerns about people as young as 16 and 17 being put on the invalid's benefit for conditions such as Asperger's Syndrome or low-level mental illness and remaining on it for a lifetime.
"It feels like sometimes in Work and Income that the whole system is set up to concentrate on what people can't do.
"If we change that whole culture into one of what can they do, what can we actually do to get that support ... it would make a big difference."
Ms Bennett described how a woman had approached her at an airport to talk about her 19-year-old son who had Asperger's and was on the invalid's benefit. He had worked baling hay but then went to Australia to see his father and returned home with no motivation to work.
His mother suggested he register with Winz for the unemployment benefit, believing that attending a seminar each week would encourage him to keep looking for work. But after he had been to Winz, the mother returned home that night to find him lying on the couch, unresponsive.
He had been put on the invalid's benefit and felt that even the state didn't think he was worth a job.
"To me, it really rang true," Ms Bennett said. "It didn't feel like we were looking at what he could do, but what he couldn't."
In 2004, the then Social Development Minister, Steve Maharey, introduced a $25 million pilot scheme in Manukau to fund operations for sickness and invalid beneficiaries to get them off welfare sooner.
National criticised this as funding queue-jumping.
Next week, the Welfare Working Group, chaired by former Commerce Commission chairwoman Paula Rebstock and appointed last month, will hold a forum in Wellington to give an airing to some of its ideas.
It is due to report to the Government by the end of the year.
March figures put the total number of beneficiaries at about 325,000, with 85,000 on the invalid's benefit and 56,000 on the sickness benefit.
Ms Bennett told party delegates about a couple on the West Coast who had been living on the invalid's benefit for 15 years because the husband had a bad back - but they had had 10 children in that time.
She said that at present, even though the youngest child was over 6, the wife could not be required to find a job.
The minister said that would change under the Future Focus legislation now before Parliament.