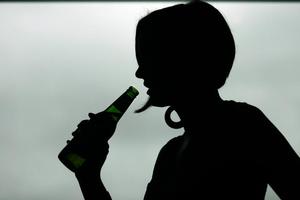 Parents of King's College students want alcohol at their children's after-ball party - but only if every Mum or Dad attends too.
A 15-member parent committee - which includes New Zealand's richest man, Graeme Hart, and businessman Michael Stiassny - is trying to avoid a police crackdown on booze-fuelled after-ball parties.
Under the plan, hundreds of students under 18 would need to bring a parent to buy drinks for them from a licensed bar at the same venue as the ball.
The move comes three weeks after King's boarder James Webster, 16, died after binge-drinking neat vodka and amid a police crackdown on the illegal serving of liquor at after-ball parties.
Fifteen Manukau parent committees have halted party plans after meeting the district's liquor licensing agency.
Mr Stiassny said the King's committee was "working within the law to see what alternatives there are to make it work".
"The only way this will work under the current legislation is that children under 18 must be supervised by one of their parents or guardians," Mr Stiassny said.
The committee had talked to legal experts, authorities and the college, but had not set anything in stone.
"The world of after-balls has changed in 2010 and we completely understand that and endorse it. We have put a lot of time into understanding the law."
Police would definitely be spoken to before anything was finalised.
The King's ball is to be held at Eden Park on Saturday, June 19, and the proposed after-ball would be held in a different part of the complex with a licensed bar.
Mr Stiassny said students aged under 18 would be required to bring a parent and those over 18 would need permission slips.
The committee had come to understand the Sale of Liquor Act and under-age drinking "better than every other parent in New Zealand", he said.
King's headmaster Bradley Fenner told the Weekend Herald he was not privy to parents' after-ball plans.
"This is not [part of] King's College so I really can't answer for what people are trying to do," he said.
Auckland area police commander Inspector Andrew Coster said the police focus had always been on ensuring safe drinking environments.
"Police are happy to work with organisers of any function to ensure that what they propose is permitted by the Sale of Liquor Act."