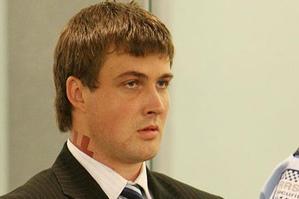 A man who accidentally shot dead his girlfriend with a sawn-off shotgun last year is considering appealing his sentence, his lawyer says.
Justin Paul Goldstone, 21, was jailed for three years four months in the High Court at Auckland today by Justice Forrest Miller.
Goldstone had earlier admitted the manslaughter of his partner of six months, Samantha Joanne Henderson, 20.
He also pleaded guilty to the unlawful possession of a cut-down shotgun. He was jailed for six months on the gun charge, to run concurrently.
His lawyer David Reece told NZPA outside court it was too soon to make a decision on an appeal but it would be considered.
"It is being contemplated," Mr Reece said
Sentencing Goldstone, Justice Miller told him it was hard to imagine a more reckless act than pointing a gun at someone with a finger on the trigger.
"You acted recklessly by pointing the gun at the camera, which defies belief. You had your finger on the trigger when you were posing for photos and you didn't have the safety catch on.
"I'm satisfied that you didn't use the gun deliberately but you did know the gun was loaded," Justice Miller said.
Crown prosecutor Aaron Perkins said Goldstone's lack of knowledge that the gun was loaded was "wilful blindness".
The victims's family submitted seven victim impact statements to the court, which showed the effect Ms Henderson's death has had on those close to her.
Her father David's statement asked why the man who was supposed to be his daughter's protector "shot her through his own stupidity and lack of intellect".
Her mother Rachel said she could not even begin to comprehend the loss of her daughter.
Mr Reece told the court he did not accept that Goldstone knew the sawn-off shotgun was loaded.
"There was no suggestion that the two had been drinking or had had an argument. Justin Goldstone caused the death of someone very close to him but this was a terrible accident," Mr Reece said.
Goldstone had accepted full responsibility for his actions and had apologised to Ms Henderson's parents, although his apology was declined.
"It will be a part of his life on a daily basis for the rest of his life," Mr Reece added.
Goldstone did not reveal where he got the gun, but said it was for protection after he received threats against him and Ms Henderson in relation to their benefits.
Justice Miller said this was "entirely implausible".
"You failed to identify the source of the weapon. I express scepticism about your reasons for needing protection.
"I think you are putting loyalty to others first," Justice Miller said.
Ms Henderson, the mother of an 18-month-old daughter, died on December 4 last year as Goldstone posed for a series of pictures with the sawn-off shotgun.
She had asked him to pose after he got the loaded shotgun from an attic space where it had been stored.
Ms Henderson took several pictures with her digital camera, showing Goldstone with his finger resting on the trigger as he pointed the shotgun at the camera.
The shotgun discharged and the blast hit Ms Henderson in the head with shotgun pellets going through the camera.
The blast caused "massive trauma to the left side of her head," said police.
Goldstone dropped the shotgun and went to her aid, but Ms Henderson was unresponsive.
He put her in his car and took her to a medical centre but refused to give a statement to police for three days.
He said he believed his finger was outside the trigger guard and not resting on the trigger.
- NZPA