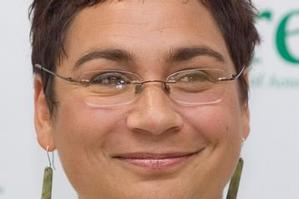 The Government has committed no new money to buy state houses in the coming years, but remains confident that Housing New Zealand will meet its target of 1550 more homes by June 2012.
Last year the Government, as part of its economic stimulus package, put $124.5 million into Housing NZ, $20 million of which went into building new homes.
It resulted in an extra 87 newly built homes - 18 more than forecast - on top of other additions Housing NZ acquired.
Housing NZ is on target to meet the 2012 goal, having added 647 homes to its portfolio since National took office.
These additions include homes that are built, purchased, leased from private owners, or redeveloped.
But the extra funding runs dry in June.
Last week's Budget showed that the money allocated to acquire and improve state houses will drop from $120 million in 2009/10 to $18 million for 2010/11, all for housing upgrades.
Housing NZ will have to acquire new houses from its existing budget.
The Greens and Labour say the lack of new funding is an attack on the vulnerable at a time when rents is likely to rise because of the Budget's effects on landlords.
"Vulnerable New Zealanders are struggling to get access to decent housing," said Greens co-leader Metiria Turei.
"Access to decent housing is a basic human right, and it has a huge impact on people's health and their educational and employment prospects.
"These budget cuts will make an already desperate situation worse for many struggling New Zealanders. It is not fair and it is not right."
In April, 10,749 families were on the waiting list for state houses.
But Housing Minister Phil Heatley said the Government had never intended to extend the stimulus package beyond 18 months.
"There hasn't been a cut in state house funding. It was a one-off stimulus package that ends on June 30 this year for state house upgrades and also an additional number of new homes.
"So we're going back to what it normally is, which is within existing baselines."
He brushed off criticism that National was neglecting those in need.
"There's been a waiting list of 10,000 for ten years," he said.
He praised Housing NZ for being on target at a time when the Government has been reviewing spending.
The Government has told many state departments that there will be no additional funding in the foreseeable future.
He said there was no contingency plan - such as additional funding in the future - at this stage "because things were going very well".
Housing NZ spends more than $160 million on maintaining almost 70,000 state houses - including about 1500 community group houses - and more than $60 million on other property improvements.