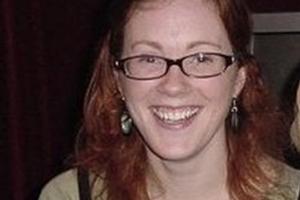 Police may have uncovered new CCTV footage of missing Christchurch woman Emma Campbell's car on the morning she disappeared.
Ms Campbell drove off from her suburban Bryndwyr flat about 5.20am on May 1 and her 1994 blue Toyota Corona car was found off Dyers Pass Rd on the Port Hills about 7am.
Police have stopped searching the area and are pursuing other leads.
Detective Senior Sergeant John Rae told NZPA today that they were studying new CCTV footage of a car which may have been Ms Campbell's on Colombo St in Christchurch on the morning she went missing.
The footage which was not entirely clear and would have to be enhanced before it could be confirmed to be Ms Campbell's car.
"If it was her car, that would help us out dramatically,"
A witness has also come forward with reports of a car reversing up a Port Hills slope close to where Ms Campbell's crashed car eventually turned up.
The witness only caught a glimpse of the back of the car in the dark and police are currently putting together images of cars to try and match her description.
Mr Rae said the witness had been sick this week and that was holding things up a bit.
- NZPA