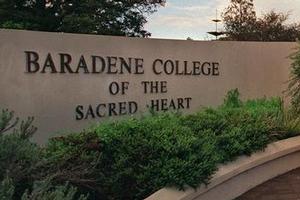 Parents of students at a top Catholic girls' school are organising an after-ball party with alcohol - despite police warnings that such action is illegal.
A website titled "Party Night 2010" has been set up for a function to follow the June 11 ball of Baradene College, a decile-nine school in Remuera.
Students are asked to print off a permission slip, get their parents to sign it and hand it to the after-ball organisers. Tickets cost $75.
The form asks parents to agree that "alcohol may or may not be supplied and served by parents" and that "guests will not be permitted to drive after the event".
It warns that anyone "too drunk" will be removed and their parents called.
Buses will take students from Baradene to a secret location at midnight and they will be dropped off at the McDonald's carpark in Greenlane at 3.45am.
Organisers say the event will have professional security and medical staff on hand.
If the party is cancelled, ticket prices will not be refunded.
"The after-party is a private social gathering and is not officially associated with the school ball," the website says.
"The event is organised by a parent committee to ensure the safety of all guests on the night."
A parent of a student from another school invited to the ball condemned Baradene College management for not intervening.
"As a parent you can look back on the mistakes you've made and look at the statistics with alcohol - your liver goes, your kidney goes ... The fact that parents are involved is ridiculous. Next thing, we'll be watching our kids have sex."
But last night, Baradene acting principal Theresa Bosch said the college did not condone after-ball parties "especially if there's alcohol involved".
She said cancelling the bash would be raised with students.
"We will see how receptive the girls are to this on Thursday, then, maybe, take it further."
Ms Bosch said an alcohol-free after-ball could be acceptable "if it was in a controlled environment".
Last week, police emailed 40 Auckland schools asking them to let parents know that the force would not accept excuses if people were caught supplying alcohol to under-18s at after-balls.
The police said party-goers tried to get around the law by saying "their parents said they could drink" or "it was a private function".
"Police do not accept this under any circumstances. Any function for which tickets have been sold and the organisers and their agents shall be making a profit cannot be defined as such."
Auckland City area commander Andrew Coster yesterday reiterated the warnings.
"It's not about spoiling the fun for these young people but it is about ensuring that they're safe."