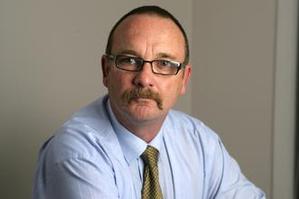 A former mayoral candidate accused of secretly filming a woman living in a house he owned says he was only doing what any other "red-blooded male" would have done.
Pat Norris, 53, is believed to be the first person charged with publishing material under anti-covert-filming laws brought in about five years ago.
He faces four charges of publishing an intimate visual recording and one of intentionally making an intimate visual recording.
The Nelson resident who contested the Kawerau mayoralty three years ago, said he would vigorously defend the charges and denied being a "sexual deviant".
The charges, laid on Thursday, relate to recordings allegedly made in June and July 2008.
The woman, who describes herself as an average Kiwi single mum, said she had no idea she had been filmed until she was confronted with stills, including images of her in bed with a man.
She said numerous people had viewed the stills and she was not looking forward to reliving the ordeal through court.
Norris told the Herald On Sunday he printed them because the woman was sleeping with a married man whose wife had a right to see the images, and any other "red-blooded male" would have done the same.
But the woman said the sex was lawful, between two consenting adults and was never meant to have been made public.
The detective who headed the investigation said it was an unusual case and the allegations involved "gross invasion of a person's privacy".
The woman is among five witnesses whose identities have been suppressed.
As part of his bail conditions, Norris cannot contact any of the witnesses.
He has not entered a plea and has been remanded to reappear next month.
The woman alleges Norris told her he fitted motion sensors but did not mention cameras.
She claimed he fitted one in the lounge, one in the kitchen, one in the dining room and one in her bedroom.
Police told her they were set up in a way that allowed Norris to view the inside of the house in "real time" at "any time".
She said it had taken a long time for her to stop feeling like she was being "watched".
"What he did was like physical abuse or worse," she said. "It's a violation."
Norris said he did not make it plain to the woman he had put cameras in the home, but they were there to protect his investment in case it was broken into, not to spy on her.
He said he checked the recording device to ensure it was working and discovered the woman in bed with a man. He claimed he told people about the filming and showed pictures only to those people he thought "had a right to know".
Two criminal law experts said they had not read any case law on the new law and the woman said the inquiry head told her he believed the charges could be a New Zealand first.
Norris said he thought the new law was about "people using mobile phones in an up-skirt or down-blouse peeping toms scenario".
He believed the charges meant "every person who has a covert system on their property could be done".
He said the police had questioned him about a number of issues and "everything is being thrown at me".
The investigation had been one of the most distressing periods in his life and prompted him to see a "head shrink".
It came as he struggled to cope with the loss of his son Dean, who drowned in the Waikato River in 2005 after fleeing police while high on P.
The businessman set up a methamphetamine prevention, national education and resource unit to help eradicate the drug in New Zealand and said calls from other grieving parents sent him into "a negative void".
He hoped the court case would not jeopardise his sponsorship of a kartsport event in Nelson or harm his company, Norris Management Services, which employs 14 people.
His staff already knew about the investigation because the business had been shut while police searched his computers.
He said he never widely distributed the pictures or made money from them and also claims there was never an intention to cause the woman indignity.