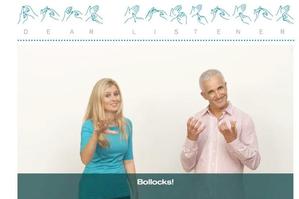 Air New Zealand has begun hiring new cabin crew - but is not offering the jobs to any of the international flight attendants made redundant in last year's economic downturn.
Most of the 100 redundancies were voluntary, but 36 were compulsory.
One redundant crew member, Tim Phillips, tearfully said he considered Air NZ his "family" and had since applied unsuccessfully for seven positions within the company - at subsidiary Zeal, as a concierge, and even in the call centre.
After laying off Auckland-based staff, Air NZ hired new Chinese crew to operate flights between Shanghai and New Zealand.
And last month, Zeal announced it would hire 48 crew to fly Air NZ's Pacific routes - barely two weeks after the end of the statutory 12-month period during which the airline would have had to offer the jobs to the staff it had made redundant.
Phillips said he still wears the Air NZ cufflinks.
"It's more than a company to me - it's about pride. You are not only representing the company, you are representing New Zealand."
The 30-year-old speaks both English and Japanese, has a masters degree in environmental studies and was active in the company's "green team".
He had experience flying into the United States, Japan, Hong Kong and elsewhere in the Asia/Pacific region, and was also involved in the community at the destinations to which he flew.
For instance, in Rarotonga he did mentoring at the prison.
But despite working prestige roles on long-haul routes, he was told he did not have sufficient customer service experience for a short-haul job on the budget line, Zeal. "This is so morally wrong," he said. "How can they treat people like that?"
Air NZ wouldn't allow the Herald on Sunday to put questions to chief executive Rob Fyfe, but the company's cabin crew general manager said the airline had tried to minimise the impact of the downturn on its cabin crew.
Alan Gaskin said it would have been "favouritism" to offer the jobs to the staff the airline had previously made redundant, at the expense of better qualified external applicants.
"[That] would be unfair to other applicants and goes against human resources policies, with roles offered to candidates most qualified for the specific position," he said.
But Peter Bentley, from the aircrew union Farsa, said some of the redundant staff could have offered a lot to the company if they had been rehired.
"There are so many positives to take back. They are already trained in the aircraft they are operating, they are au fait with the brand."