The mystery of a missing person can be harder for friends and relatives to deal with than murder. But research used by Australian police suggests that the suspicions of the person who first noticed someone was missing can be a key to solving the case. Matt Nippert reports.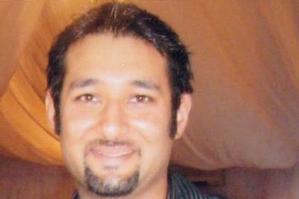 Morrinsville farmer Amanjeet Bains drove away from home on April 18.
He headed north.
His family say he'd never before made it as far as the Auckland Harbour Bridge, but on this particular Sunday he crossed the Waitemata Harbour - and kept on going.
He bought some alcohol in Orewa, had dinner in Warkworth, and then drove north some more.
By 8am the next day, a Monday, his late-model Holden Commodore was parked at the entrance of a popular hiking trail near the Northland community of Totara North.
On the following Friday concerned locals reported the abandoned car to police.
At this point Bains, 29 years old and father of two, became one of the grim roll call of the nation's officially missing people.
Detective Sergeant Rod Carpinter, who is handling the Bains case, admits the circumstances are bewildering: "Why would he have taken the steps he's completed? We're pretty happy that Amanjeet was travelling by himself, but why end up in Totara North? It's not like the place is well publicised."
Locals are also perplexed. Stefano Virgili, owner of the Kahoe Farms backpackers, says the area where Bains' car was found is popular.
"Normally it's a tramper's dream. But it doesn't sound like he wanted to drive up to do some tramping."
Tony Foster, who conducts guided walks of the area for tourists, says the missing man has been much discussed: "The locals are all in a bit of a shock, we're a pretty quiet community. Why here? The place is popular, but it's not like one of New Zealand's great walks. We've spoken about it and we're stumped. Where could he be? We don't know. It's one of out of the blue."
Bains isn't the only member of this disturbingly large club.
Christchurch woman Emma Campbell was last seen leaving her Riccarton flat early in the morning of Saturday, May 1.
Her car was found with minor damage down a bank off Dyers Pass Rd. Campbell was nowhere to be found.
A full-scale alarm wasn't raised, at least initially, says Detective Senior Sergeant John Rae.
"There was no blood in the car, no evidence of injury, no reason to get overly worried."
But concerns mounted as time progressed. Intensive searching of the area - including by the Army - found no trace of the woman except for her shoes and a bracelet.
"It's very puzzling," says Rae. "We're out there trying to make it happen, but we're not having much luck."
Almost equidistant between the carpark of the hiking track and the southern foothills of Christchurch, another abandoned car was found on April 20.
The vehicle of Marice McGregor was found in Lismore forest, 20km away from her Wanganui home. Of McGregor, there was no sign. This week her lanyard and keys were found 26km north of her abandoned car.
On Wednesday, searchers looking for McGregor in a ravine off State Highway 4 discovered a body. Formal identification of the remains is expected in the upcoming week.
Half-a-world away, yet another New Zealander joined the ranks of the missing.
Johnny Sleigh, 36, and working in London, hasn't been seen since he left a club in Holborn early one morning a week ago. The capital's bobbies have started a major search.
In Waimate, sister Catherine Booth said the family were getting ready to travel to England, once police had more information.
THESE CASES may seem like a spate but they don't represent a spike in the number of New Zealanders apparently vanishing from the face of the earth.
Each day, on average, police receive reports of 22 people going missing - adding up to around 8000 cases per year.
The good news is that most are found within three days, but a surprisingly large number of people is still unaccounted for weeks, months and even years later. Police statistics show 27 of the 7745 reported missing last year still haven't been located.
And, they add, "located" doesn't necessarily mean a missing person has been found safe and sound. The discovery of a body also closes a missing persons' file. Such a finding is grim but, for friends and family left behind, even burying a corpse is preferable to not knowing what happened to a loved one.
Bhupinder Bains, the father of the missing Morrinsville farmer, no longer sees any gains to be made by talking publicly about Amanjeet's disappearance - putting it in the paper again won't bring his son back, he says.
David Campbell, Emma's brother, has made repeated pleas for public help as the family's spokesman. But two weeks of anguished waiting has left him at the limits of psychological endurance. "As you can imagine, it's become pretty unbearable," he says.
Christchurch Detective Senior Sergeant John Rae, who heads the investigation in Campbell's disappearance, shares the family's pain:
"I do hate for them to not know what's happened. If you haven't got a body you've always got that 0.0001 per cent chance they'll walk through that door, and you can't believe in your heart they're dead. Unless you can bring a sort of ending to it, it's hard."
What happens to people who go missing? The possibilities - whether they're running away from something, planning suicide or have met with foul play - make police investigations extremely difficult, says former policeman and Police Ten 7 host, Graham Bell.
"It's always awkward when you don't know what you're up against," says Bell, a retired detective inspector. "In the absence of any other possibilities, you always have to consider homicide."
Parallel inquiries into different hypotheses need to be conducted that can take time and effort.
Investigations can involve hundreds of searchers, dozens of forensic and psychological experts, and experienced detectives, but the truth behind these mysteries can often be found much closer to home.
SHAUNAGH FOY is a Sydney-based statistician and forensic psychologist whose young cousin joined the ranks of missing persons in the 1970s. "It was a high-profile case, and there was absolutely no doubt that foul play was involved," she says.
This history was in part a driver for writing her PhD thesis in 2006 Profiling Missing Persons Within New South Wales, which examined 347 solved missing persons cases.
She crunched the numbers using 26 variables including age, gender, the time and place the missing person was last seen, and the final outcome of the case.
Her study found clear links between the time of day a person went missing - if it happened in daylight hours, the missing person was more likely to be a suicide or runaway ; night-time made foul play more of a possibility - and if disappearances were not out of character, a runaway was the most likely explanation.
Her study eschewed woolly theories and concentrated on hard data, and the results have informed the subsequent work of Australian Police. Similar research hasn't been done in New Zealand, but the numbers of missing people per capita here are remarkable similar to those in Australia.
Foy says her results are easily applicable to a New Zealand context. "I've noticed the same trends, really in all Western countries. It's the same in America and around the UK. Really similar patterns in people going missing, and the proportions found - they're strikingly similar," she says.
Perhaps the strangest - and strongest - predictor of what happened to a missing person is not any demographic indicator, but rather the immediate suspicions of the person reporting the disappearance. These suspicions were right, Foy found, between 65 and 80 per cent of the time.
"It's something that makes sense, but no one really stops and thinks it through. I notice it in situations where parents take their child into A&E. The parents know what's wrong with their child, but you get this professional egotism where the doctors think they know better and ignore the parents."
As investigations into missing people drag on, particularly in high-profile cases when progress is stalled, convoluted theories can be aired and explored that are - in hindsight - distractions.
"I've noticed particularly with parents whose children have been missing for a long time, their justifications become more complex and more elaborate, and much less realistic," says Foy.
News coverage of sensational cases bears her out. The frenzy over the disappearance of British toddler Madeleine McCann led to a serious search for a band of white-child slavers; the search for Waitakere toddler Aisling Symes - later found to have drowned in a drain - was for a time consumed by a mysterious Asian woman wielding an umbrella.
ACCORDING TO FOY'S findings, the initial gut-feeling of family and friends is the best tool to unravel the mysteries of a missing-person case. So how do these lessons apply to the current crop?
The case of Emma Campbell, already curious, becomes more curious. Less than two hours after she was reported missing on May 1, the Herald on Sunday called her friend Simeon Reardon. Unaware Campbell was missing, Reardon said the circumstances didn't sound out of character.
"It would be like her to crash a car, abandon it and not tell anyone," he said. "She's a bit loose, mentally, sometimes."
News reports this week noted that Campbell had quit her job days before the accident and Rae now says there's a distinct possibility that the crash - and the shoes and bracelet found nearby - are part of a staged stunt.
"She's a bit of an attention-seeker, and she does suffer from anxiety," he says.
But the staged hypothesis can't be followed to the exclusion of all others, he says. After all, his region has a reputation:
"I don't know where she is. She's never been away this long. Unfortunately, Christchurch does have a history of girls going missing. And if that's the case here, we may have something very serious to worry about."
Campbell's sister, Bronwyn Tressler, was less convinced; she said her sister had disappeared before.
"There's been huge expense of searching, and I think if she turns up she should be charged for wasting police time," she said in an interview with Close Up.
Foy says comparing reactions of Emma Campbell and Marice McGregor's family can give an indicator of what happened to the latter. "There didn't seem to be the hysteria from family you get when it's really out of character with Campbell - but you did get that with the McGregor woman," she says.
Foy - interviewed before the body was found near Wanganui - says her impression, based on the suspicions of family members of foul play, is that the Wanganui woman has been murdered.
The family of missing farmer Amanjeet Bains have said his disappearance is out of character.
But studies of missing people have assembled reams of data on suicides, noting that men tend to find secluded areas to end their lives while women prefer scenic spots close to water.
The park in Totara North fits the former description and Carpinter says suicide is being treated as a possibility.
"We're keeping our minds open as to what happened to Amanjeet," he says. The search of the park is on hold and one of the next steps being mulled is to bring in cadaver dogs to sniff for a corpse."
DESPITE THE POLICE'S best efforts, sometimes missing people stay that way. Private investigator Ron McQuilter has been brought in on a couple of cold cases in an effort by desperate families to find some resolution to the mystery surrounding the disappearance of their loved one.
McQuilter's appalled at the numbers of long-term missing: "Even if 1 or 2 per cent are not found after a year - it's a high number. I was horrified there are so many people out there."
He reckons the majority of cold cases are "technically solvable", but the leg-work required is considerable. In 2008 he headed to London to explore what happened to Northland man Lee Sheppard, who hadn't been seen for five years.
The effort cost him $50,000 out of his own pocket. "And that's just expenses," he says.
Sheppard was a night-shift worker at a recycling factory who vanished in the middle of the night in 2003. A London police investigation had led nowhere, but after a month reinterviewing witnesses McQuilter gathered enough evidence to force authorities to act.
His conclusion? Sheppard died in an industrial accident, something his employers weren't keen on publicising. A preliminary hearing for an inquest into Sheppard's death is due to be held on May 25.
Ken Sheppard, Lee's father, say he and his wife's life changed the moment they heard their son was missing. Their first suspicions bear out Foy's findings: "Initially we did feel it was a workplace accident, but the feedback we were getting from police and the workplace continually led us away from that."
The upcoming hearing is helping with closure, but Sheppard says the last seven years have cost his family dearly.
"You can't put it behind you, but you can move on. That's why we're in Aussie now. We've made an attempt to move on with our lives. We bought this shack in the bush, about three years ago, basically as an escape," he says.
Despite being in the wilderness of southeast Queensland, the Sheppards can't escape some news. Ken recognises the names of Bains, Campbell, McGregor and Sleigh. "I know all of those cases," he says.
"As soon as somebody goes missing, immediately it takes you right back. The only advice I could give to the families is: Never give up."