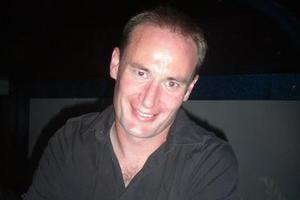 The family of a New Zealand man missing in London for a week is not ready to concede something terrible has happened to him but family members are preparing to travel to England.
Johnny Sleigh, 36, was last seen leaving a bar in the Holborn area of central London a week ago.
His sister Catherine Booth told NZPA from her home in Waimate today he did not appear drunk.
Mr Sleigh lived at Clapham Common, South London, about 10 kilometres from the club and would probably have been walking to Oxford Circus to catch the bus home.
As family fears grew Ms Booth said she did not want to think about what could have happened.
"I don't really want to talk about that."
Mr Sleigh, an engineering draughtsman, had been living in London for about six years and Ms Booth said he was very "straight-up" and not involved in the drug or criminal underworld.
Police had been throwing a lot of resources into finding him and Ms Booth said the last sighting of him was on security camera, leaving the club at 1.20am last Saturday.
"They are in the process of following all the closed circuit TVs that are in that area."
She said the family was getting passports ready to travel to England but the decision to go would not be made until they had heard more from the police.
"We are waiting to hear back about the CCTV which will give us a better idea of what happened."
She said the police and the owners of the Guanabara club in Holborn had been "amazing."
"The police have pretty much said they are throwing all their resources at it and that makes us feel better," she said.
Mr Sleigh had lots of friends and many had taken time to go out looking for him.
"They are doing pretty much everything they can, constantly putting out flyers, ringing the police, down at the bar, just doing everything they can."
Ms Booth said her brother did not have any history of going walkabout and his disappearance was "completely out of character."
On a website dedicated to the search for Mr Sleigh a close friend in London, Rachael Frame, said she had visited the site where police were distributing flyers.
"We hope this could lead to the breakthrough we have been hoping for. The same people who were here last week could be back again this week. We are holding out hope that this will produce a new lead," she said.
Police said his bank account had not been touched since he disappeared.
- NZPA