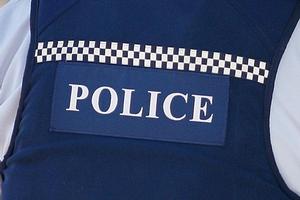 Police have told schools to let parents know that no excuses will be accepted if people are caught supplying alcohol to under-18s at after-ball parties.
About 40 high schools in the Auckland City police district have been sent a letter saying police will not accept excuses such as "it was a private function" and "their parents said they could drink" if people are caught supplying alcohol to under-18s.
The warning comes as King's College students mourn the death of James Webster, who died after drinking heavily from a bottle of vodka he took to a party at the weekend.
Police say one company organising an after-ball party for a group of students last year did not apply for a liquor licence because it believed if it did not have one, it could sell alcohol to minors.
Organisers tried to get around liquor laws by declaring a party a "private social gathering" - even though they sold tickets and did not know many of the guests, said police.
Other tactics included asking parents to sign permission slips allowing organisers to serve alcohol to underage teens.
Epsom Girls Grammar principal Madeline Gunn said the school was concerned party operators might mislead students and parents into believing underage pupils could legally drink.
"Our responsibility ends at midnight when the ball finishes and after that it is really up to parents," she said. "We wanted to make sure they had the right information."
School balls are alcohol-free, but schools often find it difficult to control what happens afterwards.
Auckland's Rangitoto College is not having a school ball this year because last year students broke a ban on post-ball parties.
Some parents complained after cage dancers were hired for a parent-supervised function last year that followed Auckland Grammar School's ball.
Onehunga Senior Sergeant Hirone Waretini helped Epsom Girls write a letter to parents this week after his area became a hot-spot for illegal after-parties because of its many warehouses.
After a tip from a parent last year, he discovered event companies were bussing pupils into his area to secret locations in warehouses that sometimes did not have fire exits or smoke alarms.
"Kids would hire this company," he said. "The company would organise a venue, organise booze, organise transport and security. The kids would never know where they were going."
A letter based on Mr Waretini's advice to parents was emailed to Auckland principals yesterday by three police alcohol harm reduction officers.
It warns parents it is risky not to know where their children are going for an after-ball party, especially if they are going to drink alcohol.
Organisers of secret parties were often reluctant to call the police or an ambulance if something went wrong.
Police spokeswoman Noreen Hegarty said the letter was written before recent media coverage of teen drinking, as part of the lead-up to the ball season.
WHAT POLICE SAY IS NOT OK:
* Avoiding applying for a liquor licence because it is a "private party".
* Getting parents to sign permission slips allowing organisers to serve alcohol to under-age teens.
* Using a secret location to avoid detection.
* Using warehouses and commercial factory premises without proper permits or fire safety equipment.