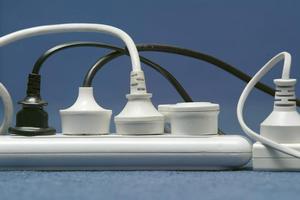 An object falling onto live equipment at an electricity substation cut power to Wellington this afternoon, blacking out shops and trapping people in lifts ahead of rush hour.
National grid operator Transpower is investigating what happened to prevent a recurrence.
The fault at Transpower's Wilton substation cut power to about 84,000 households throughout Wellington for about an hour from 3.20pm.
The outage, which affected the city from Seatoun in the south to Khandallah in the north, happened while maintenance was being carried out on the substation, Transpower general manager of systems operations Kieran Devine said.
A piece of wire was dropped, or blown by the wind, onto live equipment.
"There would have been a reasonable sort of arc" which lasted 64,000th of a second, Mr Devine said.
No one was injured, and there was very little damage at the substation.
An investigation by Transpower and the contractor, Transfield, would find out what exactly happened, and how it could be prevented from happening again.
Throughout the city shops were without power, meaning there was no eft-pos and many had to stop trading.
"Most traffic lights were on back-up power system, so traffic's not in chaos, but trolley buses stopped, a few reports of people stuck in lifts," Wellington City Council spokesman Richard Maclean said, before power was restored.
Trains had been running but the public address system at Wellington Railway Station was out, an Ontrack spokesman said.
A small segment of track north of Wellington station, to Kaiwharawhara, was affected but there was enough power to drive trains through the section, he said.
Train barrier arms appeared to be working normally, although police had received reports that some were down and drivers had driven around them despite the fact the trains were still running.
There had been some near misses at traffic lights that had gone out, with drivers not sticking to the give way rules, Sergeant Mark Oliver said.
The police communications centre was unaffected, although there were more calls than usual.
- NZPA