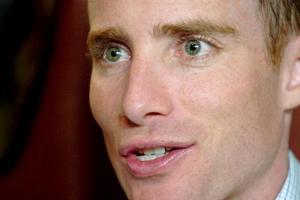 Trade Me founder and philanthropist Sam Morgan, who says the tax system is set up so the wealthy, such as himself, do not pay tax, is welcome to send a cheque to the Inland Revenue Department if he wishes, the Finance Minister says.
The Wellington entrepreneur, who founded Trade Me in 1999 and sold it in 2006 to Australian publisher Fairfax for more than $700 million, said he paid basically no tax.
"And that's not right, but what am I supposed to do?"
Mr Morgan, 32, was estimated to have made at least $227 million from the sale of his business but did not have to pay a capital gains tax.
As he had effectively no income, he paid minimal tax.
The people who paid the most tax were workers, he said.
Finance Minister Bill English said the Government would welcome a contribution from Mr Morgan if he was feeling uneasy about the tax laws.
"He could look to just write out a cheque to IRD. They won't send it back, they'll bank it," said Mr English yesterday.
While Mr Morgan probably did earn some income and pay some tax, the Government needed to make the system fairer so people were paying their fair share of tax, particularly if they had invested in property, he said.
- NZPA