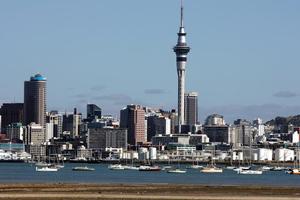 Concerns that council accountability and transparency will be reduced in the new Auckland's Super City will be addressed when relevant legislation is finalised, the parliamentary committee considering the law has told Local Government NZ.
LGNZ, which represents local councils throughout New Zealand, including those from Auckland, yesterday gave the Auckland governance legislation committee a "distillation" of all its submissions about the third and final Super City bill.
It has objected to the bill - under which up to 80 per cent of Auckland council business will be performed by council-controlled organisations (CCOs) - on the grounds it will reduce accountability and transparency for ratepayers and would fragment the delivery of key services.
"Ideally, accountability should be unambiguous but in the proposed city it appears worryingly diffuse," LGNZ president Lawrence Yule told the committee.
The organisation also believed that because the CCOs' decision-making process was not legally required to be open to public scrutiny, "transparency in the new Auckland City will be significantly less than Auckland citizens have historically experienced and expected, and less than what citizens in other communities will continue to receive".
The third major area of concern was that the current territorial fragmentation of Auckland's governance would be replaced by functional fragmentation.
The ability of the new council to steer Auckland towards common goals would be hampered by the proposal to fragment the operation of many of its key activities among a number of CCOs.
"In our view, the decision about which activities should be undertaken by CCOs and which activities should be operated as business units should be left to the new council to determine. Parliament is not well positioned to make these kind of decisions," said Mr Yule.
Committee chairman and National MP John Carter told Mr Yule, LGNZ chief executive Eugene Bowen and governance manager Mike Reid the committee had "taken on board your submissions along with others about the issue of accountability and transparency".
"Those points that you have raised will be addressed as we move forward."
Mr Carter said the committee accepted "there has to be cohesion, there has to be transparency, there is also the need for the Auckland Council to be the final decision maker".
However, he was unable to go into further detail "because of confidentiality of the parliamentary system".
Later Mr Yule said he was encouraged by Mr Carter's response.
"I would say we're getting quite a bit of what we're asking for," hesaid.
The committee's report on the bill has now been delayed until May 24 and it is now likely to be passed in early June, a spokeswoman for Mr Carter said.