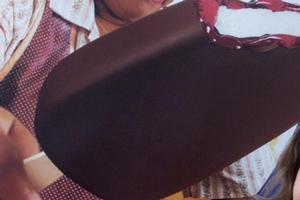 Papamoa woman Sarah McNeely has had her own "Charlie Bucket moment."
The mother-of-two found her own golden ticket in a Memphis Meltdown icecream wrapper last week.
But instead of winning a trip to Willy Wonka's chocolate factory, Ms McNeely will make an emotional pilgrimage to Crete.
Ms McNeely and partner Paul Beauchamp had been saving their money so they could attend the 70th Commemoration of the Battle of Crete in May next year.
But the $10,000 win means the couple can now make the journey without financial stress.
The trip is more than just a holiday - it's a pilgrimage to honour Mr Beauchamp's late grandfather, Ken Little, who fought in World War II.
It will be an emotional moment for the couple.
Mr Beauchamp was very close to his grandfather, and for Ms McNeely, the trip will be an opportunity to honour the man she never got to meet. "Just to be able to go and share that will be really cool.
[The war] was a bit part of his grandfather's life.
"I kept saying to myself 'oh my God, oh my God'. I just couldn't believe it. It couldn't have been better timing, it's just paid for my ticket to Crete," Ms McNeely said.
Friends of the couple were also going to honour their own loved ones, adding to the meaning of the experience, she said.
Private Little was just 21 when he headed off to war with the 21st Battalion. During his service he was captured and imprisoned in a German prisoner of war camp. He escaped and was shot in the leg, living in a cave in a Cretan village before escaping to freedom in 1944, Ms McNeely said.
Ms McNeely had been following The Great Tip Top Ice Cream Hunt competition clues on Facebook and also had the clues emailed to her.
She kept her treasure hunt secret from her partner and her two sons Brandon, 13, and Liam, 11.
Ms McNeely said the pilgrimage to Crete had been in the pipeline for about 18 months, and she had been saving as much as possible for the "trip of a lifetime".
For more articles from this region, go to Bay of Plenty Times