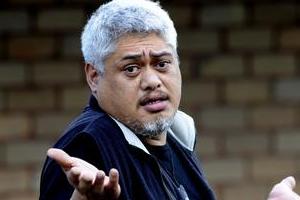 A battle between three friends, including a New Zealander, over a $17 million lotto win has been settled on the day a trial to decide who was entitled to the money was due to begin in Melbourne.
Former Hawke's Bay man Eugene Te Pairi and Garry Garlick claimed they pooled their money in July 2008 to buy a $34 quick-pick ticket with Brett Pretty.
They were claiming Mr Pretty took the majority of the winnings and reneged on promises to share the money fairly.
A Victorian Supreme Court trial began today and had been expected to run for about a week.
Barristers for the men told Justice James Judd the main issues in the case would be what arrangements, if any, were in place to acquire the ticket and whether the parties reached a compromise on the levels of interest they had.
The barristers then requested further time for negotiations.
During the negotiations the matter settled out of court on confidential terms.
- AAP