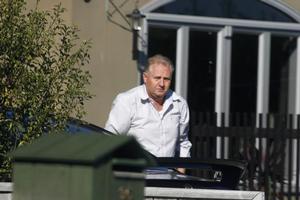 A Kiwi accused of masterminding a $58 million investment scheme labelled a scam by Australian authorities has come under official censure in New Zealand.
Nelson resident David John Hobbs has been named by Australian authorities as the mastermind behind an alleged Ponzi scheme that fleeced pensioners.
The Australian Securities and Investment Commission (ASIC) said there was still $9m missing and "some money went to New Zealand accounts".
Investors in Ponzi schemes have interest paid with their own money or new money from subsequent investors, rather than profit earned.
ASIC named other individuals in the alleged scam, including Hobbs' wife Jacqueline and his sister-in-law Brenda.
It accused Hobbs, who has links to Australian motor racing royalty the Brock family, of misleading investors, illegally operating unregistered investment schemes and breaching his duty as a director.
ASIC was seeking unquantified financial penalties against Hobbs and his wife, and hoped to ban them both from managing companies or investment schemes in Australia again.
But Hobbs said last night the claims were "absolutely untrue". On ASIC's claim money went to New Zealand accounts, he said: "That's interesting. It would be great if it was mine."
Yesterday it emerged a scheme run by Hobbs in New Zealand received an official warning from the Securities Commission in 1999.
The investment scheme promised monthly returns of up to 13 per cent, prompting the commission to warn:
"The returns projected appear ridiculously high and the commission has seen no evidence of the supporting information that a prudent investor would require."
Later that year the Serious Fraud Office raided Hobbs' office and home as part of an investigation that led to the jailing of two Wellington directors.
Hobbs was a prosecution witness in a case that accused the directors of misusing funds. The money had been invested by Hobbs on behalf of around 1000 Nelson residents, suffering large losses.
Hobbs lives in a house in an upmarket street in the Nelson suburb of Stoke bought at auction for $500,000 in November 2007. The company listed as owning the property is Legend of Bathurst Limited.
Hobbs is neither a director nor shareholder in this company. Nelson lawyer and Legend of Bathurst Ltd director and shareholder Nicholas Moore confirmed he was managing the company and making property purchases at the direction of Hobbs.
"I don't really want to help you because I have no authority to discuss my client's affairs," he said.
In addition to Hobbs' mortgage-free residence, Legend of Bathurst Ltd also paid $395,000 in October 2007 for a Nelson industrial site.
Hobbs is a director of Legend Series Limited, as is Lewis Brock, brother of motor racing legend Peter Brock.
Speaking from Australia, Lewis Brock said the company was set up to develop a range of high-performance Holden Commodores but never traded.
He said he was standing by his friend and business partner and was "very disappointed to see the kinds of accusations being thrown at him".
Brock said he met Hobbs in the 1980s. His friend had great affection for Peter Brock and often bid big at Brock Foundation fund-raising auctions.
Hobbs' friend Graham Tomlinson also defended him yesterday. "He's a very honest guy who doesn't like dealing with anyone criminal."
He said his friend suffered from progressive multiple sclerosis and needed crutches to move around.
"It's getting worse because of all the stress this is putting on him."