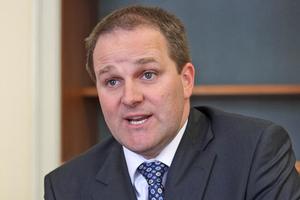 Criminal defence lawyers have escaped remarkably unscathed by the damning report they received from a ministerial inquiry into legal aid last year. Decisions announced by the Justice Minister, Simon Power, this week will impose requirements on publicly financed lawyers that are no more than reasonable and long overdue.
Practitioners will face a selection committee for assignments on legal aid. They will need to demonstrate competence, have their performance monitored and reapply every three years.
They will face competition from state-employed lawyers working for a Public Defence Service to be expanded from Auckland to Hamilton, Wellington and Christchurch by mid-2011.
And their clients facing criminal charges will not be able to choose their preferred lawyer as readily as they can now.
It might have been much worse for the legal aid fraternity, some of them labelled "car-boot lawyers" in a discussion paper for Dame Margaret Bazley's inquiry. Her eventual report to the minister suggested legal aid was being defrauded by claims for unnecessary work and delays, that clients were illegally being charged "top-up" fees, often for poor service, and that backhanders were being paid to duty solicitors for referrals of cases for legal aid.
She found the agency in charge of legal aid reluctant to use its powers, unduly protective of lawyers who work on legal aid and not controlling its cost. Mr Power disbanded the agency within days of receiving her report but has taken more time over the industry's regulation.
Lawyers protested with some justice that the Bazley report was largely anecdotal, lacking evidence they could check. They defended the "car-boot" character of their business, pointing out it was often hard to get their clients to keep court appointments, let alone scheduled meetings in lawyers' offices.
It will be interesting to see how well a full-fledged Public Defender Service competes with the car-boot brigade. Mr Power has been advised that the costs of setting up the service can be recovered in lower operating costs. It is hard to believe lawyers working in public service conditions can match the efficiencies of those who work with low overheads and greater mobility, but we may see.
It is vital that the Public Defender Service costs no more than current legal aid and adds no costs to the courts. The service plans to provide training and supervision to young lawyers and implies that the cost of this can be matched by efficiencies it will provide for the system. Again, we will see.
But there can be no argument from the profession about closer monitoring of the competence and performance of lawyers paid from legal aid. It is never encouraging to hear practitioners disparage legal aid rates and treat it as a public-spirited sacrifice.
If they can make a better living without it, they should do so. There should not be a shortage of young lawyers keen to cut their teeth on legal aid assignments and maybe make their names in the less lucrative but more gritty work of criminal defending.
Legal aid rates will continue to be based on hours worked and the experience of the lawyer engaged, which makes it important to limit the defendant's choice.
The preferred-lawyer policy is going to be curtailed in ways still being discussed with the profession but it need go no further than the right to choose between a public and private practitioner.
Legal aid exists to ensure everyone charged with a crime has independent legal assistance. The survival of private operators should ensure a state competitor does not compromise the element of independence as it keeps them honest.