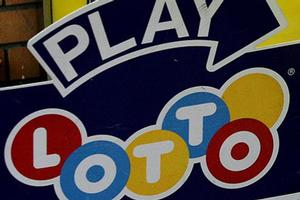 A winning Lotto ticket bought in Christchurch has turned up in a card, in a car, in Auckland, almost a month later.
The $250,000 first division Lotto ticket was bought at Countdown Northlands Lotto Kiosk and was in a birthday card given to the winner by his mum - but was forgotten about, Lotteries chief executive, Todd McLeay said.
The winner, who wished to remain anonymous, said he usually played online, which is why he didn't think about the ticket that was waiting to be claimed.
"I remembered I hadn't taken the ticket out of my birthday card, which I'm afraid to say was still in my car, and then I finally checked it online.
"When I realised I'd won, I phoned mum in Christchurch to say she must have given me the wrong ticket, but she said they only bought one for that draw, so it was all mine.
"We've always had a stock rule that if anyone wins big with Lotto, they have to give 10 per cent to the family, so they'll be happy anyway," he said.
The winner will use the money to pay off his student loan and put the balance in the bank while he considers his options.
- NZPA