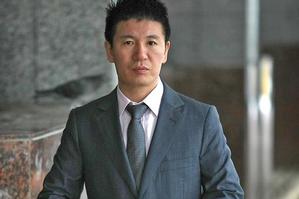 The credibility of witnesses in the case against a millionaire businessman granted New Zealand citizenship in controversial circumstances will be called into question because of the pressure they are allegedly under from the Chinese Government.
Yong Ming Yan - also known as Bill Liu, Yang Liu and William Yan - has pleaded not guilty to 12 charges relating to false declarations on immigration papers and using fake identities to obtain a passport.
His lawyer, John Haigh, QC, last week successfully applied for the trial to be heard in the High Court at Auckland, rather than the Auckland District Court.
Crown prosecutor Christine Gordon, SC, did not oppose the application and Justice Ailsa Duffy said the evidence and legal processes were complicated.
Justice Duffy said that the complexity of the case, coupled with the significant media interest in it, meant the trial should be transferred to the High Court, even though that would delay its start.
A pre-trial hearing will be needed to determine whether Crown evidence can be ruled admissible against Yan.
Justice Duffy said it was likely the Crown will call witnesses from China regarding the household (hukou) registration system and the legitimacy of passport and identification, as well as policing, political and cultural issues.
Mr Haigh is expected to challenge the admissibility of witnesses in China giving evidence by video-link, because of the pressure they are under from the Government there.
Justice Duffy said it was expected that there would be expert evidence on behalf of the accused's defence relating to Chinese police and security systems, including the unreliability of oral and documentary evidence given in China.
"The issues surrounding the giving of evidence by video-link, with the alleged pressure of Chinese Government influence on offshore witnesses, will make applications on the admissibility of such evidence complicated."
Yan is considered to be a political opponent of the Chinese Government and is wanted in his homeland for an alleged fraud of several million dollars.
The Herald was first to report the criminal charges against Yan, a development which was embarrassing for several MPs who assisted his successful bid for citizenship.
Yan became a New Zealand citizen in August 2008 under the name Yang Liu. But he changed his name days later, and was granted a passport in the name of William Yan.
Passports in two other names were earlier seized by investigators. He was granted citizenship in a VIP ceremony in Wellington last year after lobbying from former Labour MP Dover Samuels, who regards him as a close friend.
Labour's Chris Carter and National's Pansy Wong also wrote letters of support for his citizenship. Rick Barker, the then Internal Affairs Minister, was also on the list of politicians who knew Yan.
Because of this, he passed the file to another minister, Shane Jones.
Mr Jones overruled Internal Affairs advice that Liu - now Yan - did not meet character requirements and granted him citizenship.
Among the reasons officials gave for opposing Yan's citizenship application was that they did not know his true identity as he had two names, two passports and two birth dates.
The defence for Yan is that his dual identities are legitimate because he was fostered as a child in China.
The citizenship was granted nine months after officials advised the Immigration Minister at the time, David Cunliffe, that dual identities allegedly used by Yan were grounds to revoke his permanent residency.
In the Crown evidence, Internal Affairs team leader Johannes Gambo said he was telephoned by Yan during the application process "saying he has big support". He said Yan named Mr Carter, Mr Samuels and Ms Wong as MPs backing his citizenship.
MAN OF MANY NAMES
Born: Yong Ming Yan
Known as: Bill Liu
Citizenship as: Yang Liu
Changed to: William Yan
Charged as: Yong Ming Yan