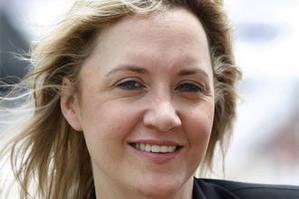 Auckland Central MP Nikki Kaye and Prime Minister John Key say they discussed Ms Kaye's opposition to mining on Great Barrier Island before she went public with her views last night.
Following the release of Government plans to open up some conservations estate areas, including part of Great Barrier yesterday, Ms Kaye said mining on the island did not stack up environmentally or economically.
She confirmed this morning she had discussed her stance with the Prime Minister before yesterday's announcements.
"I talked to the leader's office about the fact I would be issuing this statement I'm very happy with my statement."
Ms Kaye refused to comment on whether or not she would support any legislation required to enable mining on the island.
"You cross that bridge when you come to it."
Prime Minister John Key said he was not overly concerned by Ms Kaye's stance.
"The party's had a long history of letting MPs speak out on the issues specific to their electorate. Clearly this is specific to Nikki's electorate and on that basis I knew she was going to make the comments she made."
Ms Kaye said she felt unable to comment on plans to mine in the Coromandel or the Paparoa National Park in Westland.
Kaye yesterday said she would be "strongly advocating" her view to her National Party colleagues.
Former National Party Cabinet minister and Auckland City Mayor John Banks is also opposing the Great Barrier mining move.
Mining is banned on Great Barrier under the Auckland City district plan, and can go ahead only if a mining company convinces the local council, or the Environment Court on appeal, to change the rules.
Both front-runners for Auckland's Super City mayoralty, Mr Banks and Manukau City Mayor Len Brown, said they would oppose any move to change planning rules to allow mining on the island.
Energy Minister Gerry Brownlee said yesterday that the Government wanted to allow mining in a 705ha area of the Te Ahumata plateau, or White Cliff, on Great Barrier to get at gold and silver worth up to $4.3 billion.
The land - with national parks and other land of high conservation value - is protected from mining under the Crown Minerals Act.
Conservationists say mining would risk the island's outstanding landscape and regenerating native forest and endanger native daisies and skinks.
Mr Banks said Te Ahumata plateau was in the direct sight of tourists flying to New Zealand from the United States.
"Can you imagine flying in to '100 per cent pure' New Zealand and witnessing below you the moonscape of international companies degrading the most beautiful island on Earth?" he said.
Mr Brown said that as Super City mayor, he would try to protect the Hauraki Gulf and develop Great Barrier's tourism potential, "rather than any perceived economic benefit" from mining.
Environment Defence Society chairman Gary Taylor said he could not imagine a move to change the council rules being successful.
"I don't think the Government really understands the hurdles companies would need to go through through the Resource Management Act processes," he said
"The only people to benefit are going to be the lawyers.
"They [the Government] are taking on the boating community, the Great Barrier Island community ... It is just bizarre."
Also earmarked for mining are several parts of the Coromandel Peninsula and part of the Paparoa National Park in Westland.
A total of 2500ha, or 1.5 per cent of the Coromandel, is affected, including land around Thames and the Otahu ecological and Parakawai geological area in the Coromandel Forest Park.
A mining discussion document issued yesterday said the whole peninsula had gold, silver and peat deposits worth up to $54 billion.
The Government said the total area mined in the 7058ha of land it wants to open to mining could be as little as 500ha.
It is also proposing adding 12,400ha of land and marine reserves to the "protected" list, resulting in more protected land overall.
But conservation group Forest and Bird said those areas had been listed for addition since 2008 and did not count as true trade-offs.
Public submissions on the plans must be lodged by May 4.

- WITH ELOISE GIBSON