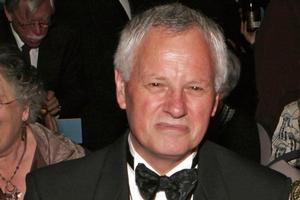 The man who turned the Auckland War Memorial Museum from an underfunded and run-down facility into a well-endowed museum of international standing says he would, if asked, return to help it through a "settling down" period.
Dr Rodney Wilson ran the museum for 13 years and pushed through its $115 million expansion. At present a cultural and heritage consultant for museums, he was founding director of the Voyager New Zealand Maritime Museum on the Auckland waterfront.
"Yes, I would help, if the board asked me," said Dr Wilson, who refused to comment on the resignation of his replacement as director in September 2007, Canadian Dr Vanda Vitali. She quit citing differences in vision between her and the board after a series of controversies. She leaves on April 9.
The museum trust board said it would name shortly a temporary director until Dr Vitali's successor is found.
Her resignation has sparked calls for the board to resign too. Waitakere Mayor Bob Harvey said he was appalled at the way they treated "one of the finest directors" he had known, while arts commentator Hamish Keith said the board should be under scrutiny for both appointing Dr Vitali and supporting her actions, such as a moratorium on acquisitions for the collections and the stoush over Sir Edmund Hillary's bequest.
Yesterday, a representative of the territorial local authorities electoral college, which chooses half of the 10 trust board representatives, supported both Dr Vitali and the board.
"It's logical for Vanda to go," said North Shore city councillor Lisa Whyte. "When things go ugly, you can't go back. It would be hard to stay having had all the public debates on the rights and wrongs of things she's done. She came from a country where the population is bigger and didn't realise that Auckland is a village."
Mrs Whyte said she hoped changes made by Dr Vitali were deeply embedded "so they can't be undone by someone with a more traditional approach".
The call for the board's dismissal was backed yesterday by a man who took the board to task when it decided in 2008 against displaying a dramatic memorial statue to World War II Bomber Command veterans from New Zealand. Veterans administrator Peter Wheeler said the board should "stand up and accept responsibility".
"One of the problems we've all found in dealing with the museum is that the board itself is almost invisible and the incumbent chairman seems to change very regularly.
"Let's hope a new appointee will be a little more interested and concerned about the region the museum represents, rather than trying to be an international star of the museum world."