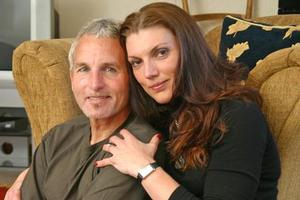 Michael Laws' partner has backed him by saying a police call to their home wasn't prompted by a violent confrontation.
She also rejected suggestions she had moved out because of the incident, which was "private and personal".
Leonie Brookhammer yesterday told the Herald there was no violence and no assault the day Mr Laws, the Mayor of Wanganui, called police to their home in mid-January.
Ms Brookhammer said she and Mr Laws weren't anywhere near each other the entire time a police officer was at the house. Police were called because of an "issue that was domestic in nature".
She declined to say what it was.
Ms Brookhammer said the incident did not cause her to move out of the home she shared with Mr Laws and their children. "It's a coincidence in timing that they occurred within a short time-frame ... It was not one because of the other."
Asked if she had separated from the controversial mayor and radio talkback host, she replied: "We're living separately."
The Herald understands she has moved into a house on another street very close to where she lived with Mr Laws, in the Wanganui suburb of St Johns Hill.
She said ever since Laws became Wanganui mayor their family and personal life had been the subject of malicious rumour and hurtful gossip.
"These groundless, vile rumours appear to come from the same sources and are always at their worst in election years."
Mr Laws wouldn't comment yesterday: "I have nothing to say."
He said it was an entirely private and personal matter that had nothing to do with his public duties.