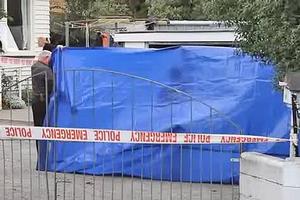 Police have placed a guard on a Christchurch address and the dozen residents have been put up in motels as police investigate the discovery of a baby's body today.
Police were tonight tight-lipped, other than saying the baby was either newborn or very young and it was found at an address in Hornbrook Street, Sydenham.
Detective Inspector Tom Fitzgerald said an inquiry had begun into the age of the child and the circumstances surrounding the death.
Police were guarding the 10-bedroom, two storey house and the property was being searched.
Neighbours said the house was lived in by up to 12 boarders, with the landlord occupying a ground floor flat.
They said there were regular noise issues with the house and there were problems last night.
Police greeted the boarders as they returned home tonight advising them that they would have to stay elsewhere tonight while a forensic examination was carried out.
The baby's body was removed from the property this afternoon.
- NZPA