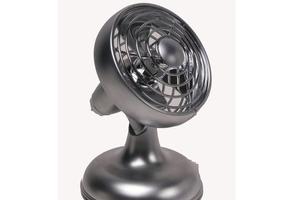 Muggy nights of up to 100 per cent humidity have swamped the north of the country since the weekend and look set to continue for a couple more days - or longer, if Cyclone Rene tracks back towards New Zealand.
Metservice forecaster Andy Downs said the particularly humid spell had begun in the north of the North Island at the weekend.
Auckland is experiencing 98 per cent humidity, Northland's Kerikeri 100 per cent, Hamilton 97 per cent, Tauranga 98 per cent and Gisborne 99 per cent.
Their temperature highs are between 25 degrees Celsius and 27C.
"With temperatures over 20 degrees and 100 per cent humidity overnight - it's not an exception for the end of summer but it's way up there," Mr Downs said.
A humidity of 100 per cent means the air is completely saturated and sweat cannot evaporate from skin.
Mr Downs said Cyclone Rene was looking like it would veer off to the east and miss New Zealand, bringing cooler, dryer air on Friday.
But the cyclone, which was downgraded to a category one cyclone overnight and could lose its tropical cyclone status today, could still affect the northeast, including Gisborne, prolonging the muggy weather, he said.
WeatherWatch.co.nz head weather analyst Philip Duncan said humid days and nights would continue all week as a low resulting from Cyclone Rene would come very close to Northland.
"It's going to be hot, sticky and damp for the next few days as Rene passes by - especially in Auckland, Northland, Waikato and Bay of Plenty."
Humidity levels would peak tomorrow in most northern regions at between 80 and 100 per cent humidity, Mr Duncan said.
Cyclone Rene is also expected to generate a small perk for surfers - swells of up to 2 metres along the east coast between the Bay of Plenty and the Far North for the next few days.
The main cause of the muggy weather was rising sea temperatures at the end of summer and early autumn, which evaporated more water into the air, Mr Downs said.
The lower North Island and South Island are not expected to be affected.