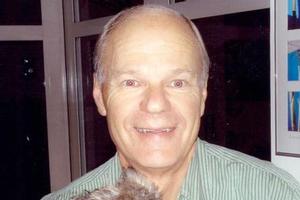 A shy Aucklander is overwhelmed to have picked up a million-dollar home for just $25 in a church fundraiser.
Warwick Hutchinson won the sprawling Lake Karapiro property, which was given away by the minister of Bridges Church in Cambridge to raise money for a new place of worship and community centre.
After failing to sell the property conventionally, minister Murray Smith and his wife, Michelle, sold $25 tickets online for the home.
Mr Hutchinson, who lives alone, was stunned that his ticket was the winner out of 48,000 entries from 94 countries.
"While the prospect of any public attention makes me totally uncomfortable, I do wish to say I'm thrilled and overwhelmed ... I'm so grateful to receive this at a most strategic time in my life."
Valued at $1 million, the home was built in 2001 and has five bedrooms, two self-contained guest units, a cedar conservatory and lake views.
Mr and Mrs Smith will move into a rental property with their six children when Mr Hutchinson, a chartered accountant for a charity, takes over.
The minister said he was delighted for Mr Hutchinson, who had never won anything in his life.
Mr Smith said donating the home gave the family a "freeing feeling".
"A long time ago, we came to a point in our thinking that life doesn't consist of what you own ... and your identity, your security, can never be wrapped up in what you own."
Mr Smith said the family were relaxed despite having no other assets or investments.
He had fretted when only a third of the tickets had been sold by early January. But the promotion eventually raised $1,226,422 before the deadline imposed by the Department of Internal Affairs, which at one point threatened to shut it down because it said it involved gambling.
Earthworks have begun for the new church buildings, which will cost $3 million.