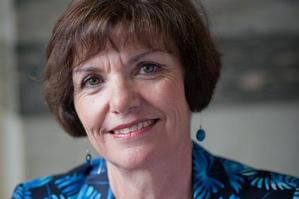 School principals want to be treated as "democratically" as Maori immersion schools in the roll-out of national standards.
The development of the standards for the 68 kura kaupapa schools is happening more slowly and with longer consultation than in regular schools.
While the kura are working with national standards from this week, they may change and are not expected to be confirmed until 2011, a spokesman for Education Minister Anne Tolley said yesterday.
Principals' Federation president Ernie Buutveld said there seemed to be "a double standard" operating.
Kura kaupapa were getting "a better democratic process".
The Principals' Federation and the New Zealand Educational Institute teachers' union took part in the development last year of the standards in reading, writing and maths which were announced in October.
But the teachers want a trial.
Mrs Tolley's spokesman said that Te Marautanga o Aotearoa, which sets out the knowledge, skills and values for teaching in kura kaupapa, is not a translation of the curriculum.
While the regular standards built on existing curriculum development in literacy and numeracy, "the Maori medium standards have had to be developed from scratch".
Mrs Tolley said on Tuesday the process was different in the kura kaupapa as there was not an existing body of evidence on which to build standards.
"We are just taking it very quietly with those Maori medium schools, making sure we get that right and preserve the tikanga which makes them so special."
Mrs Tolley said she had to avoid jeopardising the good work happening in Maori medium schools.
"So it has taken longer to put that together and we are working with the sector to make sure that we preserve what makes them so precious."
About 90 per cent of Maori attend regular schools. Mrs Tolley said many of the 150,000 pupils struggling in schools were Maori.