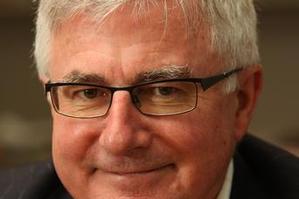 India and New Zealand have begun negotiations for a free trade agreement which Trade Minister Tim Groser says will put New Zealand in a prime place to benefit from India's economic growth.
Mr Groser announced the start of the negotiations from Switzerland where he has met India's Commerce Minister, Sri Anana Sharma.
The pair were in Switzerland for a World Trade Organisation trade ministers meeting.
Although negotiations with India have been expected for some time, India did not formally agree until last week.
Mr Groser said a deal held "great promise" for New Zealand businesses and negotiators would target the high barriers to trade. India had a population of more than one billion and was expected to be the third-largest economy in the world by 2025.
Stephen Jacobi, executive director of the New Zealand International Business Forum, said it was good news talks were finally under way after the lengthy process of studies leading up to them.
"We are knocking another big one off, but it will be challenging. This is negotiating with a very large partner and one which we don't have very well-developed trading relationship with."
He expected negotiations to be prolonged. India was not one of New Zealand's traditional trading partners, partly because the high trade barriers on major New Zealand exports, such as wood products and agriculture, had held back trade.
While New Zealand could expect major economic benefits, India was likely to have taken into account other benefits, including its wish to be included in the Asia Pacific Economic Community (Apec).
New Zealand's small size made economic benefits less of a factor than "strategic" interests in international relations.
"I think they see New Zealand in strategic terms, because we are at the forefront of Apec, and India wants to join."
Mr Groser said that despite barriers, India was one of New Zealand's fastest-growing markets and exports had tripled in the past decade.
The Cabinet approved talks last March after the previous Government began the process of studies to analyse the benefits of a deal.
However, India's Cabinet committee only gave approval last week. The delay was partly because of India's elections in mid-2009.