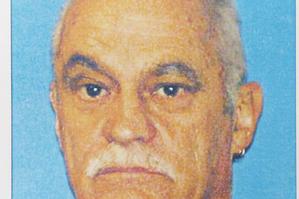 Tow truck driver Jay Harris enjoyed speedway and stockcars, and was happy chewing the fat with his tattooed biker mates at kickboxing fights.
But he was also an old-school romantic who would buy flowers and open doors for women.
Mr Harris, co-owner of the Ace Towing Company in Grey Lynn, died of a heart attack last Wednesday. He was 61.
A large cross-section of the community including financiers, accountants, patched members of the Headhunters motorcycle club, martial artists, speedway and stockcar personalities and the everyday folk Mr Harris knew, gathered at his rural home near Rangiriri for his funeral service yesterday.
His close friend Mark Barrack said his mate, who had stints working in the tyre industry, as a carpenter and as a water meter man with the Auckland City Council, was "without doubt, the kindest guy you could ever meet".
"He was a good mate, you wouldn't hear a bad word about this guy, in fact, I don't know anyone who hated him," said Mr Barrack.
The pair, who were once tow truck competitors and had a long involvement with speedway races at Western Springs going back to the 1970s, became business partners when they bought the Ace Towing Company in the mid-1980s.
Mr Barrack said Mr Harris did not smoke, drink and "hated drugs" but had a fondness for lollies and would keep a full jar on his desk.
The president of the Headhunters motorcycle club, Wayne Doyle, said he had known Mr Harris for at least 30 years.
He would often take his children out to Mr Harris' property to ride on his tractor. He said Mr Harris would look after people and "look after them well".
Michael Harris, the eldest of his six children, said his father was a caring, loyal and generous person, who would often help out complete strangers.
At a recent Rotorua speedway meeting, Mr Harris bought tickets for a couple of random children who did not have enough money to get in to the event.
"The thing is he would do kind things like this every day," Michael Harris said.
Apparently renowned as a ladies' man, Mr Harris got his partner Dianne's phone number after she bought a car and picked it up from his yard last year.
About an hour later he asked her out on their first date.
"He was full of compliments, always opened doors and bought me flowers.
"He made me feel like a princess," she said.
"We shared a fairy tale relationship that few people experience in their lives."
Headhunters on motorbikes followed by several of Mr Harris' tow trucks led the hearse carrying his body back along State Highway One to Auckland where he was cremated.