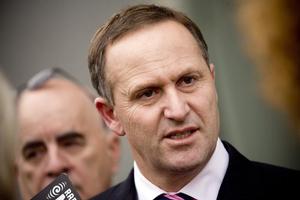 The Government is to spend $5 million as part of efforts to attract more Australian tourists.
Prime Minister John Key, who is also Tourism Minister, said the money would be matched by regional tourism organisations and private sector funding.
"New Zealand is a collection of beautiful but diverse regions, each with its own unique attractions," he said.
"This is an opportunity for those regions to use their distinctive selling points to attract Australian visitors while ensuring it is co-ordinated with Tourism New Zealand's '100 per cent Pure New Zealand' campaign.
"It is also a valuable opportunity to market experiences, seasons and occasions that are unique to a region."
Regional Tourism Organisations of NZ chairman Don Gunn said the Government's commitment to the industry would give a fantastic boost to tourism. The regional groups would be able to take their own flavour and mix, compelling Australians to visit now.
"I believe this is the start of a new era in the way regions market overseas, and we have proved, through the ability to cluster together effectively, that joint ventures can be a successful method of getting more grunt in our key source markets.
"The Government deserves all credit for delivering this opportunity, and I commend the regions and the private sector for stepping up to partner in this first-year initiative. It will be money well spent."
Tourism Industry Association chief executive Tim Cossar said New Zealand was operating in a competitive marketplace and it was important its voice was heard internationally.
"Joint venture marketing projects like this are the way of the future and the industry is keen to keep working with the Government to maximise our marketing investment."
"This money will help attract visitors to New Zealand and, even more importantly, their foreign exchange. International visitors spend about $25 million every day of the year and that money is spent throughout communities, from attractions, accommodation and transport through to restaurants and wineries, bars, cinemas, theatres, retail outlets, supermarkets and hairdressers.
"Those visitors then go home and spread the word about New Zealand and its products, further benefiting our export sectors."
BAITING THE HOOK
The money will go towards raising the profile of:
* Auckland - $1m
* Hamilton/Waikato, Bay of Plenty and Dunedin - $250,000
* Destination Rotorua Tourism Marketing - $600,000
* Central Park (Rotorua, Taupo, Bay of Plenty, Hawkes Bay, Ruapehu, Coromandel) - $442,000
* Wellington, Wairarapa, Taranaki and Marlborough - $1m
* Canterbury - $775,000
* Queenstown and Lake Wanaka - $463,000
* Ski Tourism - $370,000
* RTO Campaign Tracking research - $100,000
- NZPA