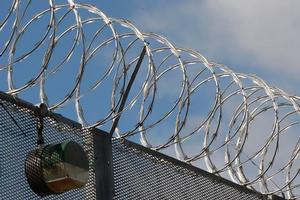 Offenders who already have a record will have "nothing to lose" and could be more likely to murder under the three-strikes law, an advocate for prisoners says.
Howard League for Penal Reform president Peter Williams, QC, said some criminals with a record may kill in order to avoid being caught by police.
"If people realise that if they are going to be arrested, they are going to be in there [prison] for their natural life, there may be circumstances where they are going to kill," Mr Williams said.
National and Act have agreed to pass a three-strikes law under which some killers will be locked away in prison without any chance of release.
Once an offender is convicted of a third serious offence, the judge will have to impose the maximum sentence for the crime and will not be eligible for parole while serving time for their third offence.
For murder and manslaughter, the maximum sentence is life imprisonment.
For sexual violation it is 20 years and for aggravated robbery, kidnapping and attempted murder it will be 14 years.
Mr Williams said prison officers would have few deterrents when dealing with prisoners serving life sentences once the law went through.
"What deterrent have you got to persuade them either to reform or behave properly in prison? I wouldn't envy the lot of prison officers keeping these people," Mr Williams said.
University of Canterbury criminologist Professor Greg Newbold said prison guards could find themselves targets.
"If you're doing life without parole, why wouldn't you kill a prison officer? What's to stop you? What would you lose by killing a prison officer?"
He said prisons will be made even more dangerous by the three-strikes law.
"We've seen Graham Burton stab someone to death. He's a guy who hasn't got a lot to lose. You're going to get more people like that in prison," Prof Newbold said.
He said the law will probably only take effect in 15 years' time when those on two strikes come before the courts.
But when that happens, there is a real possibility for huge anomalies, Prof Newbold said. He said an offender who has committed two assaults and a murder - in that order - will be locked up for life, while an offender who has committed murder and two assaults will get five years.
"It makes the law look stupid and lose credibility," Professor Newbold said.
He said the law change is politically motivated and is "simply feel good policy".
Mr Williams said every city has people with alcohol, drugs and mental health issues and some of those people will find themselves in prison.
He said the answer lies in tackling alcohol and drug dependence as well as social issues such as education and child care.
"There's no simple fix. Crime has been with us for a long time and if there was an easy fix, someone would have found it by now," Mr Williams said.
Victoria University criminologist Professor John Pratt said the law change could let criminals out of prison earlier than if they were sentenced to preventive detention.
He said the three-strikes policy was an "empty political gesture".
Prof Pratt said the change would let some third-time offenders out after a fixed period, whereas preventive detention allowed them to be kept in prison for the rest of their life if they were still deemed a risk.
"If I had the choice ... and I was a third-time, serious violent offender, I think I would definitely choose the three-strikes law to be punished by rather than preventive detention."
The policy was an example of changes to penal law "being made on the strength of sensational cases or for purely strategic political reasons", Prof Pratt said.
However, Police Minister Judith Collins said preventive detention would be retained as a sentencing option under the proposed legislation.
It would be unavailable for second and third strikes for murder because the sentence will be mandatory life without parole.
Labour branded the move a gimmick that falls well short of what National was promising before the last election, while the Maori Party says it is populist and that "judicial discretion is overruled by political dogma".
Act has taken a large amount of the credit for the law, having campaigned heavily last election on a "three strikes and you're out for 25 years" policy.
Under the proposed a law, a 20-year-old sentenced next year to four years for robbery, would be eligible for parole after serving a third of the sentence.
If he committed another robbery and was sentenced to five years he would have to serve all five years in prison.
If he committed a third robbery and carried a baseball bat, making it an aggravated robbery, he would have to be sentenced to 14 years and would serve 14 years.
If the aggravated robbery resulted in a murder, he would spend the rest of his life behind bars.
No offender will be able to accumulate three strikes in one crime spree.
Judges now have discretion to apply minimum non-parole sentences for murder.
The new law will remove that discretion in all but exceptional cases in which the judge believes that to sentence for the maximum period would be"manifestly unjust".
Such discretion is available now to judges when sentencing murders to life imprisonment.
It has been used only once since 2002, in the case of an elderly man who killed his wife then tried to take his own life.
The new measures will be introduced in the Sentencing and Parole Reform Bill, which has been with a select committee while National and Act negotiated an agreement.
Crimes committed before the law is passed will not be covered, so it may be about eight to 10 years before the first offender is sentenced under the three-strikes law.
- With NZHERALD STAFF and NZPA