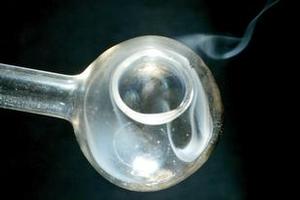 Police are targeting criminals in the drugs trade as part of a clampdown on methamphetamine and drug trafficking.
Police national crime manager Detective Superintendent Win Van der Velde said the increased focus followed a series of operations targeting methamphetamine manufacturers and distributors in the last two months of 2009.
More than 380 staff worked on 12 operations across the country, which resulted in nearly 400 arrests for drug-related offences and the discovery of hundreds of thousands of dollars worth of methamphetamine, cannabis, stolen property and property obtained as the result of criminal activity.
Police recovered a large number of firearms, thousands of dollars worth of stolen goods including vehicles, computers and electrical equipment and assets gained from criminal activity.
"In December alone, provisionally 19 clan labs were discovered and dismantled, bringing the provisional total for 2009 to 137," Mr van der Velde said.
"We know that organised crime is the driving force behind the manufacture and distribution of methamphetamine.
"The work of the last few months will have disrupted organised crime networks in the illicit drugs business."
The police focus was part of a specific methamphetamine control strategy, he said.
"This is a national plan to disrupt the supply of methamphetamine, reduce methamphetamine-related crime and ensure that profits made through methamphetamine are recovered.
Police were now taking advantage of increased enforcement and legislative powers arising from the government's tougher stance against methamphetamine.
"New asset recovery legislation has strengthened our ability to divest organised criminals of the profits and assets accumulated through illegal activity and we know that a lot of those profits come from the manufacture of methamphetamine."
Last year the government announced a whole-of-government response to tackling methamphetamine. This included more stringent border control, strengthened treatment for methamphetamine addicts and increased enforcement.
'We will be maintaining this pressure over the coming months and as we move into the cannabis growing season in late autumn," Mr Van der Velde said.
- NZPA