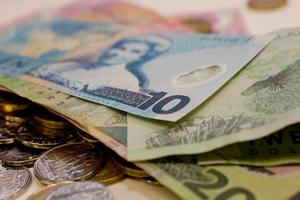 For one Aucklander, Christmas came three days late. But on the fourth day of Christmas, it wasn't Santa's reindeer that delivered his present, but Ellerslie's race horses - all $776,245 of it.
New Zealand TAB says the payout at the Ellerslie races on Monday was a record.
It is the second big win this year for the punter, who picked up close to $266,000 at the races in February.
The 37-year-old businessman, who wished to remain anonymous, told the Herald the win was "just unbelievable".
He invested $2850, placing a boxed multi-bet over six races and chose 57 line combinations at $50 each.
After his first five picks came home first, he had a "tension-filled" time before his final choice, Tanha Strike, won by a head.
"If you watched the last race, that horse shouldn't have won. I don't know whether it's the jockey or some supreme power, but it's a miracle that it won," he said.
"With this win, I'm not going to be changing my hobby any time soon, that's for sure."
New Zealand Racing Board chief executive Andrew Brown said the record payout was timely as the TAB approaches its diamond jubilee next year.
"This is the largest fixed-odds payout we've made since the first bet was taken in 1950," Mr Brown said.
"It seems appropriate that it has occurred now, when so many Kiwis are enjoying one of those enduring summer entertainment experiences, a fun day at the races."
Monday's race was part of the New Zealand Herald Christmas Carnival, which also features races on Boxing Day and New Year's Day.