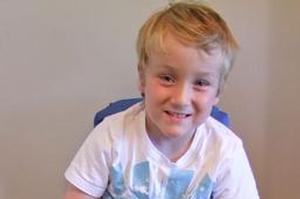 An appeal asking New Zealanders to donate their old mobile phones has raised $500,000 for Starship since it was launched in February.
Andrew Young, CEO of Starship Foundation, is thrilled and thanked the thousands of people who sent phones.
"I should add that there is no end date to the Mobile Phone Appeal so if people keep sending us their old mobile phones, I'm confident we'll hit the $1 million mark before too long," he said.
Starship Foundation's Mobile Phone Appeal is being run in partnership with Irish recycling company Folamh. The money will go towards many of the hospital's needs including lifesaving equipment and vital paediatric research. And the unwanted phones won't end up in landfill or pollute the environment.
Instead they are recorded, graded and stored before being sent to places including Hong Kong, China or Eastern Europe where they are checked, reprogrammed, repackaged and sold.
Folamh donates 60 per cent of the proceeds from the sale of the phones to Starship. Mr Young said Folamh takes on all of the financial risk and covers expenses. "Plus, in these difficult economic times, Starship is pleased to be offering another way to donate, other than just cash," he added.
Phones can be sent using freepost appeal envelopes. Further information is available at www.starship.org.nz/phone or 0800 STARSHIP.