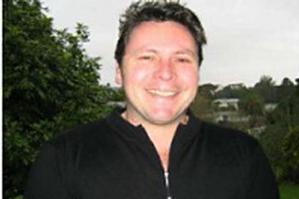 Friends have paid tribute to a youth counsellor and anti-violence worker killed during his second solo hang gliding flight.
Bradley Mark Cameron died on Friday after crashing into a cliff at Karioitahi Beach, near Waiuku.
The 39-year-old from Remuera, Auckland, was a novice flier who had recently qualified for his beginner's pilot rating.
Colleague John Burnett, an experienced hang glider, was supervising his flight and witnessed the fatal crash.
He said Cameron had taken up the sport in March, and was flying on Friday with friends from the Auckland Hang Gliding and Paragliding Club.
He was held in high regard by everyone who knew him, Burnett said.
Club hang gliding safety officer Paddy Monro said Cameron was wearing a helmet and had "all the right equipment".
He said the glider appeared to have been flying too slowly and "stalled".
"He flew too close to the cliff trying to stay up and the glider swung into the cliff," he said.
Cameron was unlucky to land on a rocky part of the flax-covered hill, said Monro. "If he'd landed a few metres either side he would have been okay."
Club president Xen Zambas said Cameron, who was single with no children, had been flying in good weather conditions.
He crashed about 300m from the beach and was given CPR by surf lifeguards.
A spokesman for Surf Lifesaving Northern Region said he was unconscious and not breathing when lifeguards reached him.
Two ambulances and the Westpac Rescue Helicopter were called to the scene, but Cameron could not be revived.
Zambas said Cameron had been a club member since October and was on his second solo flight.
He held a temporary certificate and beginner's pilot rating, which allowed him to fly solo, but under supervision. He was on his second solo flight since passing his beginner's rating.
Karioitahi was a popular launching spot for novice fliers, and had been used without serious incident for 30 years.
"It's one of the best sites in New Zealand, so this is very unusual," said Zambas.
The accident would be investigated by the club and reported to the national association, which would make any recommendations needed.
The incident was also reported to the Civil Aviation Authority, which said investigators would work closely with police and review witness statements.
Cameron's friends and colleagues yesterday paid tribute to his passion for the outdoors and youth work.
He was a youth and violence prevention counsellor for Man Alive, a non-profit men's centre in Waitakere, and a senior staff member at Youthline, where he started as a volunteer phone counsellor five years ago.
Youthline chief executive Stephen Bell said Cameron was a respected and loved member of staff.
Cameron is believed to have two brothers, one living in New York.
The incident is the third hang gliding death this year.
- HERALD ON SUNDAY, ADDITIONAL REPORTING: Kieran Nash