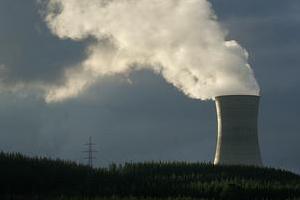 Prime Minister John Key will enter climate talks tonight (NZT) with the power to up New Zealand's 10-20 per cent target for emissions cuts, but he is very unlikely to use it.
As he prepared for a glitzy gala dinner with 118 other heads of state Mr Key said he had delegated authority from the Cabinet to increase New Zealand's pledge but believed that the existing offer of 10-20 per cent by 2020 from 1990 levels was already "at the aggressive end."
"I don't think the success or failure of Copenhagen is going to rest on whether New Zealand changes its minus 10-20 per cent targets," he said.
Leaders will try to resurrect troubled talks, first with informal meetings after dinner and then at the final stage of the conference overnight (Friday night NZT).
Mr Key was yesterday bumped from today's BBC World news debate on climate change in favour of Australian Prime Minister Kevin Rudd.
The Prime Minister said he was not concerned about being dropped by the British state broadcaster. "I'll just watch Fox News for a while."
Tuvalu, meanwhile, said it and other Pacific nations had been pressured by Australia to drop their insistence on a target of no more than 1.5C warming.
Prime Minister Apisai Ielemia told a gathering of several dozen journalists that countries "like Australia" had been trying to meet with him but he had refused to go. He had been told by other small island states that the meetings were used to try and water down the islands' demands.
US Secretary of State Hillary Clinton has offered to work towards a US$100 billion dollars a year aid package from 2020 to help the poorest developing countries weather climate change - if China and India agreed to independently-checked curbs on emissions, which they have so far refused to do.
Asked if the money made a difference to Tuvalu's position, Mr Ielemia said he did not want to trade money "for our existence."
Tuvalu and other island states were unlikely to sign anything less stringent than a cap of 1.5C, he said.
The low-lying islands are among the most at risk from rising sea levels and increased storm intensity predicted to accompany climate change. "This is why Tuvalu has been so vocal. This meeting is about our future existence," said Mr Ielemi. "There are no higher mountains we can run to," he said.
Mr Key said a 1.5C target was not realistic. "In my view it would be better to take a more realistic view to that and see some progress made because unless we do that then this conference is going to fail."
As leaders prepared to negotiate hopes faded of narrowing the issues to a tidy set of political decisions regarding the exact range of emissions cuts and long-term finance to developing countries.
The basic elements of a deal - concrete targets by developed countries and an agreement by major developing nations India, China, Mexico and Brazil to also curb emissions - are in place.
But differences over levels of emissions cuts, long-term financing and monitoring of developing countries' emissions are unlikely to be solved by the end of today.
In a partial victory for developing countries, rich countries have agreed to continue negotiating an amendment to the legally-binding Kyoto protocol.
Negotiations were deadlocked for days while developing countries resisted efforts to replace or downgrade the protocol. Developing country obligations are being negotiated on a second, voluntary track that is not under the protocol.
As talks entered the final day it looked increasingly likely that a substantial international agreement may have to wait until a 2010 meeting in Mexico.
Meaningful progress on the two texts has been so slow that world leaders might not have any documents to agree on. "At this stage indications are we may not have a text to sign but I wouldn't want to pre-judge that. Let's see if something actually shows up," Mr Key said.