Click here to have your say on the Supercity changes.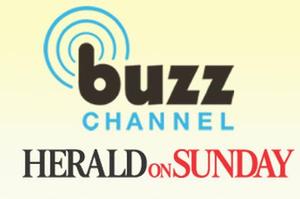 This coming year, Aucklanders will elect a big new council to govern the entire region.
It's a form of local government this country has never seen before. More than 1.3 million people, from communities as diverse as Ponsonby and Pukekohe, will be led by one council and one mayor. The mayor of the Supercity will rival the Prime Minister in the power stakes.
Now's your chance to publicly have a say about the changes. And if you join the Buzz Channel survey panel, you'll be eligible to win prizes of up to $10,000.
The Herald on Sunday and online research experts Buzz Channel are taking a nationwide poll on the Supercity plans. We're looking for views from greater Auckland and throughout New Zealand.
Who has been driving the changes in Auckland? Who will be the first supermayor? How should the new council be structured? And what will it mean for Aucklanders' rates bills?
"It has been difficult to understand what New Zealanders think about the Super City plans," said Mary Vance, director of Buzz Channel.
"We all know what Rodney Hide thinks, what the Government thinks, and that some existing councils have not embraced the idea. But what do we think - the people who are going to pay for the amalgamation, and live with the decisions being taken on our behalf?
"With the help of the Herald on Sunday we want this to be a wide, true, and authoritative study that lets us all finally understand what New Zealanders expect, and hope, for Auckland."
Click here to take part in the survey, and look for the results in the Herald on Sunday and on nzherald.co.nz during January.