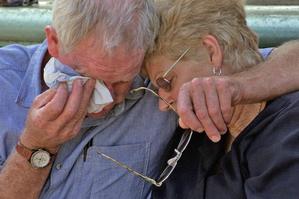 An $8.20 roll of salami proved to be the downfall for the killer of Marie Jamieson and allowed police to crack one of Auckland's most mysterious unsolved murders.
Ms Jamieson, 23, was last seen crossing a service station forecourt in Kingsland on February 10, 2001. Her naked body was found nine days later behind factory buildings in Ranui.
Matching an unidentified male's DNA found on Ms Jamieson's clothing has always been a core part of the police investigation.
But seven years passed and police were no closer to solving the case - until Joseph Reekers was convicted of theft in April last year.
The conviction for shoplifting salami from Pak'n Save in Henderson allowed them to issue a compulsion order to take DNA from Reekers.
Under the Criminal Investigations (Bodily Samples) Act, police can issue an order following conviction for offences such as theft, rape and arson.
It is understood Reekers, after some reluctance, complied with the order in June last year, shortly before his arrest was announced.
His sample matched the one found on Ms Jamieson's body and was the long-awaited break police needed.
Reekers was already a "person of interest" to the inquiry. His name surfaced after police retested the DNA sample with new technology in January 2008.
When a search of the DNA database failed to find a direct hit, police ordered a familial DNA test, which identifies similar genetic traits such as those of a relative.
The Herald understands the familial test on the sample identified Reekers' half-sister. Further inquiries from police into her family identified Joseph Reekers, who lived in West Auckland at the time of the murder and had a previous conviction for rape.
From that point, he was a suspect and the salami theft sample became the evidence required to lay charges.
Two months later, Reekers was arrested in Kaitaia and charged with raping and murdering Ms Jamieson.
Yesterday, in a surprise move, the 52-year-old pleaded guilty in the High Court at Auckland to murder. The Crown withdrew the rape charge.
Ms Jamieson's father, Gerry Jamieson, was in court and told the Herald his family had feared being subjected to the tactics Clayton Weatherston used in his murder trial. Weatherston, who was found guilty of the murder of former girlfriend Sophie Elliott, subjected her parents to the indignity of listening to him blackening her reputation.
Mr Jamieson declined to say what went through his mind when he saw Reekers in court. But he said the guilty plea was a relief.
"We've got a wee way to go until sentencing and can't close the door until then. It's been a constant in our lives for nine years and now we can see an end to that."
Reekers' lawyer, Chris Comeskey, confirmed that his client pleaded guilty because he did not want to put Ms Jamieson's family through the ordeal of a trial.
"That's indicative of his sincerity in his plea. He said that he's been tormented since the day it happened," said Mr Comeskey. "He told me there hasn't been a day go by where he hasn't thought about it and experienced huge feelings of guilt."
Mr Comeskey said the case against Reekers was circumstantial. The police case focused on his DNA being found on Ms Jamieson's clothing and the fact her body was found dumped behind a factory where he worked more than 15 years ago.
The guilty plea had brought a sense of relief to Reekers, said Mr Comeskey.
"There was always the expectation that the police would come. You'd have to give credit to Detective Sergeant Murray Free. He persevered with the matter."
The officer in charge of case, Detective Inspector Steve Wood, said the guilty plea would bring a degree of closure to the Jamieson family, who had been left wondering for so long what had happened to Marie.
On the night of February 10, 2001, Marie was socialising with friends at the Tonic bar in Newton, then headed to a liquor shop in New North Rd.
She bought a bottle of the vodka pre-mix KGB and was last seen on security tape crossing the forecourt of the Gull petrol station further down the road in Kingsland, where she would have caught a bus to her Avondale home.
It is not known if she did catch the bus. Police have previously said Ms Jamieson may have been dumped behind the factory six or seven days before she was found - meaning she could have been with, or held by, her killer for some time. Police have also said she was likely to have been killed elsewhere and taken there.
Her clothing - a red T-shirt with black trim, a straight skirt and sandals - was next to her body, but her light blue Hello Kitty shoulder bag has never been found.
Reekers' DNA matched semen taken from her underwear and skirt. The way her body was dumped, with clothes strewn nearby, indicated a sexual crime.
When questioned by police, Reekers knew Ms Jamieson had been stabbed - something police had ensured was not public knowledge. She was stabbed three times, but police were careful not to release this detail through the years of public appeals.
Reekers also admitted to having seen her walking on the street the night she disappeared.
Associates of Reekers told the Herald that at the time of the killing he was living in the Tui Glen motor camp at Henderson - about 3km away from where the body was found.
He then disappeared from West Auckland, but came to police attention in October 2007 when he was attacked with a knife by an ex-partner. She was charged - but killed herself at her Glen Eden home three weeks later.
Police would not comment on whether his blood on the knife was tested for DNA.
The Tui Glen camp was a well-known haunt of the homeless and the scene of the murder of transient Justin Dyne in July 2000.
At the time of his arrest, Reekers - known to his friends as a "genuine Westie" - was a sickness beneficiary suffering from chronic emphysema who was living in a rundown fibrolite house in Sunnyvale.
Mr Wood confirmed Reekers was not one of the original suspects, but declined to discuss - until after sentencing in April 20 - the DNA trail that led to him.
However, he said police never closed a murder file even if it took "one year or 20" to solve.
"With homicides, we have a very good record of resolution and we don't give up. With the passing of time and technology [improvements], it is becoming easier."
Mr Wood said criminals should be wary as technology continued to become more advanced. "Who knows what might happen in the future."