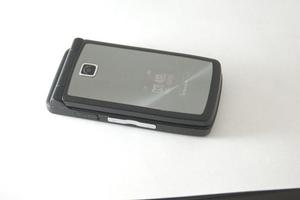 Telecom has got its XT mobile network running again and apologised to up to 90,000 customers affected by an outage today.
But a telecommunications watchdog has criticised the company for the outage and attacked its efforts to tell people about what was going on.
A major fault in Christchurch at 5am knocked out Telecom's XT network for the whole country south of Taupo.
The telecommunications giant announced the outage on social networking website Twitter.
It said this morning it hoped to resolve the problem by 10am, but in a message posted this afternoon the company said it expected full service to be restored in the next few hours.
Telecommunications Users Association of New Zealand (Tuanz) chairman Chris O'Connell said it was important to have the network up and running as quickly as possible.
It appeared a piece of software in Christchurch had turned itself off, Mr O'Connell said.
"It's rumoured that that was connected with a software upgrade that they were doing to rectify an earlier outage and basically it's managed to turn off big chunks of the network, so people have got to run around and figure out what's going on."
The information came from an email from Telecom subsidiary Gen-i, who sent an email to XT customers.
The lesson Telecom should learn from this was customers had to know what was going on, Mr O'Connell said.
The most reliable source of information from the company seemed to be coming from Twitter, he added.
"When people rely on their mobiles as many businesses do now, this is a bit like having your throat cut and the doors to your business locked."
The PR people should be "earning their money today", he said.
By 5pm Telecom said most customers on the XT mobile network should have been able to use their phones.
Telecom's chief executive of retail, Alan Gourdie, apologised unreservedly to the company's customers who were affected by the outage.
He said the company had tried to restore the network as quickly as possible.
Customers would receive "some form of appropriate compensation".
- NZPA