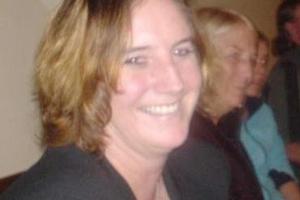 A mother of six has been diagnosed with terminal cervical cancer, despite regular smear tests that showed no sign of the disease.
Elizabeth Lennox, 40, had smears at least every three years, and saw her doctor at the first sign of symptoms. Aside from one inconclusive test, the results came back negative.
Experts said the National Cervical Screening Programme had saved the lives of hundreds of New Zealand women, but still had limitations.
About 160 women developed cervical cancer every year and one in five were screened regularly without showing any abnormalities.
Lennox, mum to four boys and two girls, said she was speaking about her illness to make other women aware of the risks.
The Taihape resident said she went to her doctor in June last year when she began bleeding between periods.
A smear was taken but results were inconclusive because of blood in the sample.
In July, a repeat test came back negative.
Soon afterwards, another diagnostic procedure revealed a tumour on her cervix.
"It's not something I can keep fighting for many years," she said. "The prognosis is not good." Lennox's story will feature on TV3's 60 Minutes tomorrow night. She told the programme she wasn't putting a timeframe on how long she had left.
"No, because we're doing what we can to fight it," she said. "It's just really difficult being told something that is so preventable, for somebody to turn around and say, 'We're sorry, now it's incurable'."
The children had been told "mummy can't be cured," she said. "And I think they understood that."
National Cervical Screening Programme clinical director Dr Hazel Lewis said the scheme, which costs about $28 million a year, had saved hundreds of lives.
"We're preventing over 700 cases a year and 180 deaths."
Lewis said screening was aimed at pre-cancer abnormalities, and women who had symptoms should be referred for further tests, regardless of results.
Cases where cancer developed following a history of normal smears were always reviewed. But it was expected that about 20 per cent of slides would result in false negatives, where abnormalities were not picked up.
The system was improving and rigorous monitoring was in place to prevent a repeat of the Gisborne screening scandal, which involved 16 women developing cancer after receiving normal smear results.
A public inquiry, following court action by one woman against pathologist Dr Michael Bottrill, found an "unacceptable level of under-reporting" at Gisborne Laboratories between 1990 and 1996.
"The programme has tightened up its processes very effectively, and we can now be quite comfortable that we are providing a safe programme for women," Lewis said.
Cancer Society early detection and screening adviser Sarah Perry said screening programmes were never fail-safe, and some aggressive cancers could develop between tests.
"It's not a sign the programme is a failure, it's just a sign that no screening programme is 100 per cent effective."
For more information on the screening programme, visit www.cervicalscreening.govt.nz, or phone 0800-729-729.
* Elizabeth Lennox's story screens on 60 Minutes on TV3 at 7.30pm tomorrow.
- HERALD ON SUNDAY