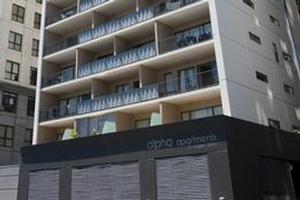 The Crown has frozen more than $2.5 million of property, a fishing boat and $865,000 cash from a property developer accused of manufacturing and supplying methamphetamine.
Maxwell John Beckham appeared in the Auckland District Court this week for a depositions hearing nearly 12 months after police allegedly found 141g of P - with a street value of up to $140,000 - and a loaded gun in raids on properties in Auckland and Northland.
The 61-year-old is facing five methamphetamine-related charges after an eight-week police Operation Jivaro. This week, he was committed to trial after the Crown established a prima facie case at the depositions hearing with his partner Jenny Maree Taylor, Karl Hewitson, Mark Rogers and Natasha Storey.
At the time of his arrest, police described Beckham as "a very significant figure in both the Northland and Auckland methamphetamine scenes".
The Weekend Herald has learned that restraining orders were granted under the Proceeds of Crime Act to freeze assets belonging to Beckham, Taylor and PM Trustee Ltd.
These include $865,720 found during the police raids, two lifestyle properties in Mangonui with combined worth of $1.1 million, a $750,000 West Auckland home and a $630,000 inner-city apartment. Two late model Ford Falcons have also been frozen by the Official Assignee - one with the registration plate B4DBOY - as well as a fishing vessel called Unity.
The restraining orders allow the boat's owner Beckmar Ltd, of which Taylor is a co-director, to continue to operate the vessel as long as it is insured, available for Official Assignee inspection and "otherwise kept in a clean, tidy and seaworthy condition".
In an extraordinary twist, two men stabbed to death have been accused of laundering drug money for Beckham.
David Roberts, 43, and Deni Rudiantonio, 41, were murdered inside the apartment they shared in downtown Auckland in July last year. The pair were stabbed a dozen times each.
Their killer, Baseem Ridha Kadhim Abbad al Amery, will spend at least 18 years in prison.
Mr Roberts was property manager of Alpha Apartments and the pair were killed because they refused to give Amery a master key so he could get into his ex-girlfriend's apartment to kill her.
One of the properties the Crown has frozen is an apartment in the Alpha tower.
Giving evidence against Beckham this week, Detective Stephen Peat described why he believed the $628,000 apartment was purchased with drug profits.
He said more than 30 deposits, ranging between $15,000 and $40,000, were transferred into the Westpac bank account of Beckham's de facto partner Taylor over eight days.
Mr Peat said the number of transactions suggested an attempt to hide the property purchase.
Recent amendments to the Proceeds of Crime Act allow police to confiscate unexplained wealth from suspected criminals without having to prove any offence has been committed.
This essentially places the onus on criminals to prove where they got the assets.