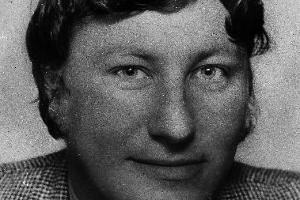 The Green Party is calling on the Government to press Indonesia to accept responsibility for the murder of Kiwi journalist Gary Cunningham.
Wellington cameraman Gary Cunningham and four colleagues - Brian Peters, Malcolm Rennie, Greg Shackleton and Anthony Stewart - were executed on October 16, 1975 and their bodies burned.
They were in East Timorese town of Balibo covering the Indonesian invasion.
Former Indonesian Army colonel Gatot Purwanto, who took part in the assault on Balibo, admitted in a magazine interview that a decision was made to kill the Australia-based newsmen, contradicting Indonesia's official line that they died in crossfire.
Green Party foreign affairs spokesman Keith Locke said Foreign Affairs Minister Murray McCully should stop "dithering" following Purwanto's confession.
"This matter needs to be cleared up once and for all, with Indonesia taking formal responsibility, issuing an apology, and compensating the families of Mr Cunningham and the other journalists.
"For 24 years, New Zealand governments have swept the fate of the Balibo Five under the carpet, not wanting to upset the Indonesian authorities," Mr Locke said.
He said the New Zealand Government were dodging the issue and waiting to see what the Australian Government would do.
"This has been an insult to the memory of Mr Cunningham and disrespectful of his family," Mr Locke said.
"As a nation we should stand up for a Kiwi journalist killed in the line of duty," he said.
Meanwhile, the Newspaper Publishers Association has welcomed the admission. Chief executive Tim Pankhurst said yesterday it had long been realised the Indonesian Army killed the journalists to cover up the invasion of East Timor.
"What has been equally shameful has been the silence of the Australian and New Zealand governments over the killing of its citizens," he said.
"They are brave enough when it comes to a small country like Fiji - and there are good reasons for being critical of that regime - but stop short of risking offending a large neighbour like Indonesia."
Mr Peters and Mr Rennie were British nationals working for Australia's Channel 9.
Mr Shackleton and Mr Stewart were Australians and along with Mr Cunningham worked for the rival Channel 7.
"If we let them live, they would tell everyone it was an Indonesian invasion," Colonel Purwanto said in an interview in Tempo magazine.
Mr Pankhurst said that over the years there had been "nary a peep from this country" on the subject.
"At least Australian authorities, if not the Government, have not let the matter rest," he added.
The Australian Federal Police launched a war crimes investigation in September this year. Indonesia is refusing to co-operate.
It came after a NSW coroner's inquest in 2007 into the death of Brian Peters that found he and his colleagues were "shot and/or stabbed deliberately" by Indonesian forces.
The Australian police investigation coincides with the release of the movie Balibo, which depicts the killings.
- NZHERALD STAFF