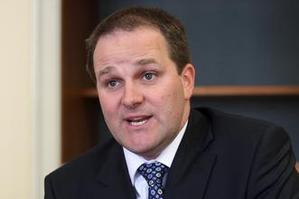 Parliament will receive annual reports about victims of crime services under a Ministry of Justice proposal.
It has released a discussion paper setting out suggested improvements to the system, saying that failure to recognise the harm crime imposes on victims may cause them to become disillusioned and even withdraw their co-operation.
One of the proposals is to establish the position of complaints officer, who would report to Parliament each year on the number of complaints received, the agencies that incurred complaints and how matters were rectified.
Another is to set up a victims' services centre in the ministry which would be a central point of contact for victims.
The paper said victims found it frustrating having to deal with multiple government agencies to get information about the criminal justice system, their rights, and how to access services.
It said there were "weak mechanisms" to ensure criminal justice agencies were accountable for the services they delivered to victims.
"Many find the current criminal justice processes bewildering.
"Victims often feel they do not have any role in the criminal case involving them and do not know what is happening," the paper said.
"Many processes in the criminal justice system, need to be more receptive to victims' needs."
The ministry wants public feedback on its suggestions and the deadline for submissions is the end of March next year.
After that it will work out a set of proposals to put to the Government.
Any changes would require amendments to the law, which would go through the legislation process with submissions to a select committee.
- NZPA