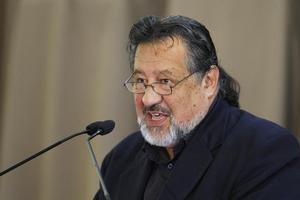 Two iwi are considering boycotting a statutory Maori advisory board for the Auckland council.
Many Maori fought hard for reserved seats on the unitary council, but the Government rejected them.
Maori Party co-leader Pita Sharples said the statutory board was "absolutely essential" for Maori involvement in council decisions.
"The council will have to take into account the advice of the board," he said.
"The board will provide a broad and open channel for their views to be communicated to the council and deliberated upon."
Dr Sharples said the Maori Party would continue to lobby for two reserved Maori seats.
However Ngarimu Blair from Ngati Whatua o Orakei told Radio New Zealand that the board was toothless.
Mr Blair said he understood Tainui was considering boycotting the committee, and Ngati Whatua could follow suit.
Meanwhile there has been debate about the merits of the spending cap on super-city mayoral candidates.
Under proposed legislation, those seeking the job would be allowed to spend up to $580,000 during the official three-month campaign period.
The current cap is $70,000.
North Shore Mayor Andrew Williams said it was a staggering increase that would mean only the rich or those with the support of political parties would be able to stand.
Under the bill there would be no limits on spending before the three month period.
Local Government Minister Rodney Hide has already brought in two bills, the first covering the structure of the new council and the second the power and roles of the mayor, councillors and local board members.
The third bill will transfer Auckland's assets and liabilities to the new council, protect the interests of staff who move to it and give it the powers it needs to be up and running on November 1 next year.
There will also be a Pacific advisory panel for the council's first term. After that the council can decide its own arrangements for ethnic participation.
"After 50 years of meandering debate, a government has finally acted to meet the needs of Auckland," Mr Hide said.
"I will be proud to introduce the third bill before the end of the year."
- NZPA