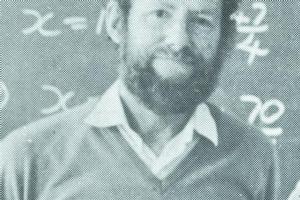 An 18-year-old woman broke down briefly as she told a jury she had not intended to kill retired Opotiki school teacher John Rowe, only to knock him out so she could look around his bedroom for items to steal.
"I never wanted him to die. I thought he would wake up the next morning and have a sore head," Courtney Churchward said in the High Court at Rotorua today.
Churchward and a 15-year-old girl whose name is suppressed are on trial for murdering 78-year-old Mr Rowe at his Opotiki home on November 25 last year.
To her counsel Paul Mabey QC, Churchward said she had been knocked out several times by her ex-partner, Nga Falani, and had always woken 10 or 15 minutes later, usually with a lump on her head.
She said Falani had attacked her at different times with a golf club, the blunt side of a knife, his fists and beer bottles.
Questioned about how she came to be at Mr Rowe's home with her co-accused, she said they had gone there to find either cannabis or things to steal so they could buy cannabis.
Both had taken sticks from the lounge into the bedroom where they believed Mr Rower might have valuables. She had hit him so he would "blank out". She said Mr Rowe appeared strong because she had not knocked him out when she struck him around the face and nose.
She flicked the bedroom light on and off and became scared when she saw blood on his face.
"He was still trying to get up. I just ran away, I saw scared, I panicked."
In the lounge the pair turned over a television and armchair to make it look as if the house had been trashed. She admitted to Mr Mabey they had taken a wallet with cash in it and a radio from the lounge.
She had attempted to call 111 but Mr Rowe's phone was not working.
She had also pushed a medic alarm system in the lounge but believed it had not worked because she pushed the cancel button rather than the emergency button.
When she found out the following day Mr Rowe was dead she was surprised.
- NZPA