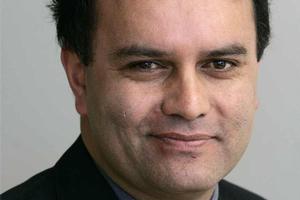 I was in a dilemma about the Orwellian-named "march for democracy".
The march yesterday, organised by various conservative organisations, was less about democracy and more about the need by social conservatives to impose their will on others.
The pro-smackers point to their avalanche of referendum support as proof they represent the masses. But their referendum questions were crafted to give the desired answer. Their question was really a version of "who's against responsible parenthood and warm apple pie?"
I wonder how the referendum would have turned out if it said: "Do you support allowing anyone who happens to become a parent the unfettered right to give the baby or the child the bash whenever they feel it's appropriate and requiring that everyone else mind their own business?" For that matter, how many fewer marchers would have turned out yesterday if they called it the "Right to beat kids march"?
The organisers knew exactly what they were doing. They were using their overwhelming success in the last three conservative-initiated referendums to build a mass movement around their values.
The referendums they championed were: reduce Parliament from 120 MPs to 99; more victim support; and parents' right to smack kids. The subjects reflect the base platforms of the fundamentalist movement: less government, tough punishment for crime and family values. The strategy of the organisers and big backers is to replicate the "tea baggers" movement in the United States, whipped up after Barack Obama's election.
The liberal and left-wing sneering and boycotting of this opposition movement is wrong. The conservative call for more democracy is legitimate. We may not like their politics and values but you can't disagree they have a genuine constituency in the community.
The march was their launching platform for making citizen-initiated referendums binding on Parliament. That makes the politicians and the establishment scoff. But if John Key can authorise a referendum to change the voting system that is binding then why can't 300,000 petitioners insist on the same right?
Opponents argue the referendum questions are deliberately manipulated to be confusing. That can be overcome by having an independent panel draft the question after consulting petition initiators.
My dilemma and vested interest is that my union, Unite, is sponsoring a citizen-initiated referendum to lift the minimum wage to $15 an hour, and then in steps to 66 per cent of the average wage. If enough New Zealanders sign our petition, I like the fact the Government then has to send a voting paper to the nearly three million registered voters asking if they support the minimum wage for workers going up. I'd be delighted if we won the vote: Parliament would be required to pass a law raising the minimum wage.
I wouldn't, however, feel so keen on seeing a law passed so kids were allowed to get the smack if a referendum was passed authorising it. But surely, as a society, we shouldn't be scared of ideas and ourselves. If a referendum was binding then it would force everyone to take it seriously and have real engagement.
However, I do see the problems binding referendums can have, particularly those imposing simplistic solutions on complex problems. As a compromise, I'd settle for a winning referendum being sent to Parliament for select committee hearings and then a vote of the Parliament.
Many of the centre-left say they boycotted yesterday's march. That's an empty gesture as they don't turn out for demonstrations anyway. The turnout for progressive issues is so modest I reckon I know every social justice marcher in Auckland on a first-name basis.
While I don't agree with what they were really marching for yesterday, I do support more democracy - rather than just ticking a box every three years and leaving it to Parliament. There has to be a better way for people to participate in decisions affecting our society.