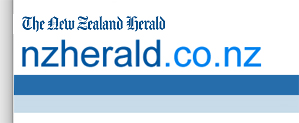 The Arts Foundation of New Zealand has created an embarrassment with one of its five "laureate" awards last night. Doubtless the decision to make one of the $50,000 awards to writer Witi Ihimaera was made long before his latest novel was found to include at least 16 unattributed passages that appear to be substantially the work of others.
Doubtless, too, the selection panel operates at arm's length from the foundation set up to assist and promote cultural achievement of the highest quality in this country. But in the week since a reviewer's concerns were reported by the New Zealand Listener, somebody at the foundation should have intervened.
Ihimaera, wearing the title Distinguished Creative Fellow in Maori Literature at the University of Auckland, has acknowledged "errors" in the lack of attribution of some passages in his newly published historical fiction, The Trowenna Sea. He denies plagiarism, as all writers would. The idea of passing off another's work as their own is at odds with their creative urge. But they owe a duty to their art, their audience and other writers to take extreme care when drawing on another's material.
By his own admission, Ihimaera has not taken sufficient care. And he has done himself no favours by calculating that the discovered "errors" amount to less than 0.4 per cent of the book's content, or two pages out of 538. There are at least 16 passages of concern, enough for this book to be a blemish on the author's record that only time might heal.
Inevitably his earlier work will be examined for similar lapses. If none comes to light, and the integrity of his future writing is beyond reproach, this episode may be regarded as aberrant. But not yet. This is not the moment for him to be hailed as a leading exponent of his art.
It strains belief that the Arts Foundation thinks it is. Ihimaera did not ask for its honour; recipients of Arts Foundation laureates are chosen by an appointed panel and notified of their good fortune. A $50,000 embarrassment would be hard to refuse.
Those who put him in this position have questions to answer. The selection panel consisted of Elizabeth Ellis, Jenny Harper, Derek Lardelli and two writers, Bill Manhire and Grant Smithies. Did they read the book? Did they miss the stylistic oddities that alerted the Listener's Jolisa Gracewood? Do they think her revelations unimportant?
The Arts Foundation executive is plainly determined to ignore them. Its announcement yesterday glowed that executive director Simon Bowden had "the happy task of delivering the news to the recipients". It said he found Ihimaera "at home wondering how he was going to survive as a writer following his retirement from Auckland University".
The foundation, like its former counterpart for sport, makes grants from a fund built largely but not entirely on donations from the private sector. A few years ago, it was among organisations in the cultural sector given taxpayers' money to offset cuts in lottery grants.
Its laureate awards, it says, "are about recognising senior New Zealand artists who have a substantial track record of excellence and who still have plenty of creative juices left in the tank".
Besides Ihimaera, last night's recipients were musicians Chris Knox and Richard Nunns, carver Lyonel Grant and photographer Anne Noble.
Nothing can be read into the fact that Ihimaera himself was one of the foundation's first governors and a previous member of a laureate selection panel, except that New Zealand's cultural community is small and, sometimes perhaps, supportive to a fault.