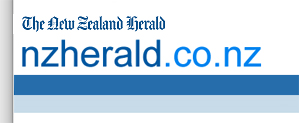 The key to successful public transport is a transferable ticket. Particularly in a city such as Auckland where commuting destinations are diverse, people need to be able to change buses without paying a new fare each time. Particularly, too, if the city is committed to a railway that requires feeder services by road if it is ever to attract more than the small proportion of the population living near a station. In these circumstances Auckland should have had a transferable ticket years ago.
But it is taking an achingly long time. It is more than a year since the Government's Transport Agency approved a project expected to cost $70 million to set up and $6.5 million annually. In February, the Auckland Regional Council approved its transport authority's choice of a French operator, Thales, over competing bids from Australia and New Zealand.
The disappointed local bidder, Snapper Services, a subsidiary of Infratil, has strenuously lobbied the Government and others against the decision, claiming the scheme was flawed and the public transport agencies biased.
It has taken until this week for the Government's agency to approve the region's decision, though with a potentially crippling new condition attached.
The national agency wants a ticketing system for the whole country and has approved the Auckland project only as a first step to that end. This has sent the regional transport agency back into negotiations with Thales to design a system that could be extended to all public transport nationwide. The cost of this is anyone's guess.
How hard can it be to organise a transferable ticket? According to Infratil's subsidiary, it is not difficult if it is a cash card that can be read by a machine in the vehicle. Passengers present their card to the electronic reader as they board and again as they leave. The system debits their card for the fare zones they have travelled and records a credit for the vehicle's owner.
The trouble with this proposal, from the public transport agencies' point of view, is probably that the card can be used for much more than travel fares. It would be a cash-equivalent, able to be used for any transaction with a shop or business that installs a card reader, including taxis and parking buildings. For agencies whose first aim is to promote public transport over private, this could be a problem.
The Auckland agency has preferred a bid that offers a system purely for buses, trains and ferries, the only modes recognised in Auckland's integrated public transport plan. The regional council might also be reluctant to put its system into the hands of one of its bigger bus operators, or it may simply dislike Infratil. Its chairman's intemperate comments about the company during its dispute with drivers suggests an antipathy that might not bear fair examination.
If so, the council might need to open its mind for it may not be simple to devise a purely public transport ticket that can be redeemed anywhere in the country. The more goods and services that are excluded from the card, the more complicated the design of its applications becomes. The negotiations with the council's preferred supplier may lead back to an open cash card much like Infratil's subsidiary is already offering in Wellington and soon, perhaps, in Christchurch.
Indeed, the company is so well along the road to a national ticketing system that it would be strange to prefer a distant supplier. If Infratil's subsidiary can deliver a Korean cash-card system for less money than the agencies have budgeted, and in time for the 2011 Rugby World Cup, it would be sensible to take it. The national agency seems to be open to that possibility. Since it will meet most of the cost, Auckland's regional bodies may have to bury their antagonism and get on board.