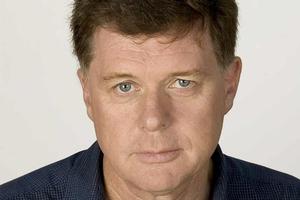 A lobbyist for Infratil phoned last week to suggest the wrangle over transfer tickets for buses and trains in Auckland was worth a closer look. I'd suspected it might be. When sinister corporate forces are said to be confounding a public project there is usually an interesting issue unexplained.
My interest in Auckland's public transport probably seems keener than it is. I have an abiding fascination with the determination of regional planners to make a city fit their conception of what it should be, rather than what it plainly is and probably ever will be. Beyond that, the subject is mechanics.
Obviously an "integrated ticket", as the Auckland Regional Transport Agency calls it, would be helpful if fixed-route services are ever to serve a population of diverse daily travel patterns.
Every trip would involve a transfer or two and nothing is more off-putting than multiple fares and fumbling for change.
And it would not seem rocket science these days to record every trip electronically and reconcile the fares and subsidies owed to the various companies at the end of the day. So I have wondered over the years why the Arta was making such heavy weather of it.
For a long time its parent body, the Regional Council, blamed the privatisation of bus services, but that didn't make sense. Why would independent operators resist a ticket that would make all their services more attractive and save them the costs of collecting fares and giving change?
In any event, the previous government legislated a little more power for the council and last year the Arta invited ticketing tenders. This year it settled on a bid from a French electronic company, Thales, preferring it to two others, one of them from an Infratil subsidiary, Snapper Services.
Infratil also owns the company that runs most of the Auckland buses and has been shutting out the drivers during their wage dispute. On the integrated ticket it has been reported as a sore loser, lobbying for an over-rule in Wellington where final decisions on Auckland projects are always made because national taxpayers bear the bulk of the costs.
This week the Government's Transport Agency announced its decision. It would fund the Arta's ticketing scheme but only if it was capable of being extended nationwide, which Snapper's could be. The Arta would have to talk to Thales again.
National public transport officials share their Auckland counterparts' dislike of the Snapper proposal. This I'd read before the Snapper man came to see me but I didn't know why.
Nor, he claimed, did he know. But as he outlined the mechanics of his fare-paying system I had an "ah ha" moment, to borrow a mediator's phrase.
He said his was the only bid offering more than a public transport ticket. Snapper's card could be loaded to a value of $300 and used for small transactions of any kind in any place that had a card-reader.
It could be used on buses, at train station barriers, coffee kiosks, in taxis, at parking buildings ... Ah ha.
Public transport planners do not want their ticket transferable to taxis and, heaven forbid, carparks. Their mission in life is to discourage private travel by any means they can and promote their fixed-route services.
Those suspicions were reinforced this week at the press conference to announce the terms on which the Auckland ticket can proceed. When the Transport Agency's chief executive, Geoff Dangerfield, was open to the possibility that a transfer card could be used for other transactions, his officials were quick to step in.
"I think it's really important that we keep to our business," said one. "Our business is operating public transport and transit applications [by which he meant park-and-rides and cycle lockers].
"We want to think about our business first and the spin-off retail opportunities second. Fares are what it is all about. We've taken a particular interest in how a system will perform in the public transport real environment, not necessarily spin-off applications."
Blah. Public transport is their business, public service is too wide a brief. For them a transfer ticket is a marketing device, giving their network a distinct image in shops, which would be fine if taxes didn't have to pay for it.
The Snapper man said something else that accorded with my limited comprehension of computer programming. The more open a card's applications can be the less expensive the system becomes. The cost lies, he explained, in setting up the exclusions.
It sounds expensive enough to programme a card for the buses, trains and ferries of Auckland; to make it applicable also to the routes, fare stages, discounts and subsidies of all municipalities nationwide sounds impossibly fraught unless the card has some of the convenience of cash.
I haven't any shares in Infratil but I'm beginning to wish I did.